Christie Bartels, MD, MS | Health Services Research and Implementation Science
Dr. Christie Bartels is a rheumatologist health services researcher and implementation scientist. Her research aims to improve cardiovascular health and longevity and reduce health disparities among patients with rheumatoid arthritis, lupus, and other conditions. Her work is cited in the 2018 U.S. cholesterol guidelines and has led to over 85 peer-reviewed publications. 
Population Health Approaches to Improve Cardiovascular, Rheumatic Disease Outcomes and Reduce Disparities
In addition to a number of epidemiologic studies, Dr. Bartels has developed innovative electronic health record-supported blood pressure (BP) and Quit Connect protocols for rheumatology clinic staff that reduced rates of high blood pressures across 28,000 visits. The successful implementation of these protocols achieved population-level blood pressure improvement with a significant reduction in racial disparities, as well as 20-fold higher smoking cessation referrals.
These population health approaches aim to improve both rheumatic disease and cardiovascular disease outcomes. Dissemination research based on the BP and Quit Connect Interventions has been successful in academic and community settings, including Atlanta's Grady public hospital rheumatology clinic and other centers.
Bartels' team also investigates Care Continuum pathways and interventions to reduce disparities in systemic lupus care and outcomes. Dr. Bartels co-chaired the American College of Rheumatology-CDC efforts to define lupus care quality measures.
Image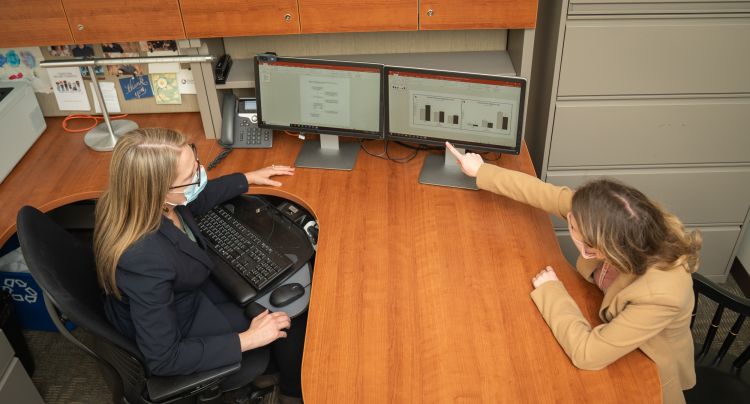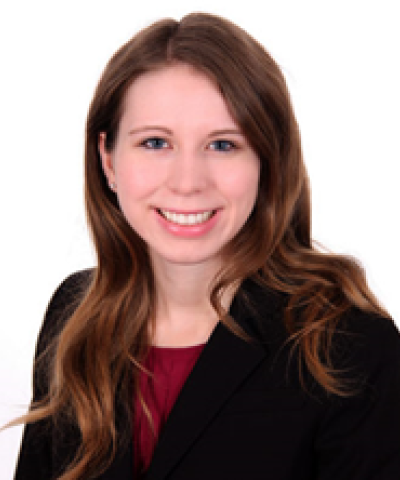 Graduate Student Assistant
Active Projects
Advancing Health Equity for Lupus Patients in Wisconsin: How a Care Continuum and Community Stakeholders Can Inform Interventions to Close Disparities Gaps

Adaptation of an HIV model and novel data analysis methods to study the five key steps for lupus care to identify the step with the largest impact on patient health. Results will provide a foundation for a future study to improve damage-free survival and health equity in lupus with stakeholders from five statewide rheumatology groups, public health, foundations, and ACR.

The Role of Care Retention in Lupus Disease Outcomes

Measuring care retention and hospitalization- and nephritis-free survival in young adults with lupus and their predictors, including evaluating care as a mediator of disease outcomes. Care retention and disease complication-free survival and predictors will also be evaluated in pediatric and adolescent patients with lupus.

Connect Health Implementation Research and Interventions
Publications
Bartels CM, Buhr KA, Goldberg JW, Bell CL, Visekruna M, Nekkanti S, Greenlee RT. Mortality and cardiovascular burden of systemic lupus erythematosus in a US population-based cohort. J Rheumatol. 2014 Apr;41(4):680-7. doi: 10.3899/jrheum.130874. Epub 2014 Feb 15. PMID: 24532834; PMCID: PMC3975689.
Bartels CM, Ramly E, Johnson HM, Lauver DR, Panyard DJ, Li Z, Sampene E, Lewicki K, McBride PE. Connecting Rheumatology Patients to Primary Care for High Blood Pressure: Specialty Clinic Protocol Improves Follow-up and Population Blood Pressures. Arthritis Care Res (Hoboken). 2019 Apr;71(4):461-470. doi: 10.1002/acr.23612. PMID: 29856134; PMCID: PMC6274604.
Bartels CM, Rosenthal A, Wang X, Ahmad U, Chang I, Ezeh N, Garg S, Schletzbaum M, Kind A. Investigating lupus retention in care to inform interventions for disparities reduction: an observational cohort study. Arthritis Res Ther. 2020 Feb 22;22(1):35. doi: 10.1186/s13075-020-2123-4. PMID: 32087763; PMCID: PMC7036188.
View Dr. Christie Bartels' publications on NCBI My Bibliography
Funding Support
Dr. Bartels has had funding from the the NIH/National Institute of Arthritis and Musculoskeletal and Skin Diseases, the NIH/National Institute on Minority Health and Health Disparities, the Rheumatology Research Foundation, the Wisconsin Partnership Program and other foundations
Positions Available
Dr. Bartels' lab has opportunities for graduate students and postdocs interested in rheumatology, health disparities, and health services research, epidemiology and data analysis. Interested individuals can send their CV and a summary of their research experience and interests to Dr. Bartels at cb4@medicine.wisc.edu.