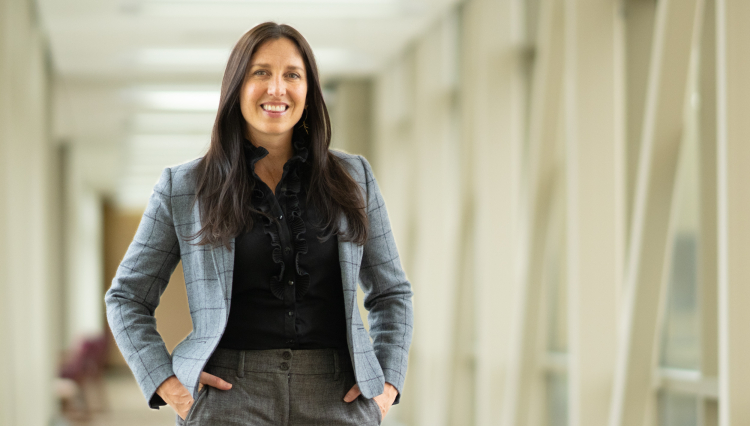 Gabby Waclawik, MD, MPH
Vogelman-Carnes Family Endowed Chief Resident

What's next for you, personally and professionally? 
I am really excited to be staying here at UW for a gastroenterology fellowship. For me, this next step in my career is a perfect blend of acute inpatient and longitudinal outpatient care, with the opportunity for hands-on procedures. 
  
What are the main takeaways from your time as chief resident? 
One of my goals for chief year was to become a better educator through teaching morning reports, clinical reasoning workshops, and simulations. In addition to more teaching experience, I also gained next level coaching skills in diagnosing the struggling learner, giving specific feedback, and urgent triaging/problem solving. 
  
What advice/words of encouragement do you have for a) the incoming chiefs, b) the incoming interns, and c) residents who are considering applying for chief residencies next year? 
Incoming chiefs: This is an extremely unique year in the trajectory of your medical career, filled with immense growth and learning. When things get hectic or difficult, your co-chiefs are your best support system. Incoming interns: Residency training is tough everywhere, find your people and lean on them throughout this journey. Prioritize doing things that keep you happy and healthy. And lastly, be humble and stay curious. Residents considering applying for chief: I am really grateful for this year of amazing mentorship from department faculty, as I have gained valuable skills in teaching, public speaking, problem-solving and leadership. I also really appreciate all the advice and coaching I received regarding my own career in academic medicine. 
  
Is there anything else you'd like to share, whether they're shout-outs or memories? 
I owe a lot to my amazing co-chiefs: Sarah, Nadia and John—they were always there for me when I needed them, professionally and personally. I am really happy all four of us are staying at UW! Also, huge thank you to Andy, for his infinite enthusiasm and energy (thank you coke zero), and commitment to innovation in hopes of improving the resident experience—we are lucky to have you as our program director!