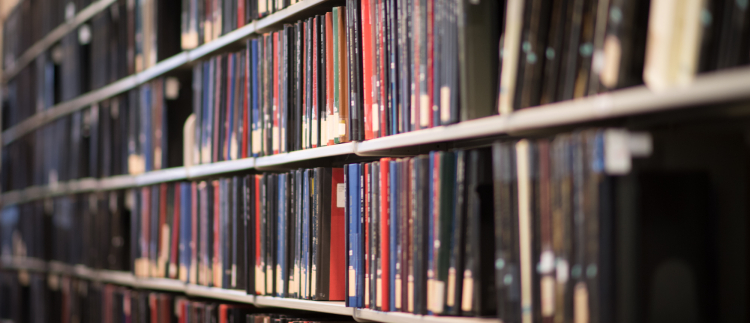 1. Abebe HT, Mulugeta A, Berhe Y, Berhane K, Siraj A, Siraj D, Aregawi M, Fseha B, Mohamedniguss Ebrahim M, Hintsa S, Gebre H, Mohammed AH, Godefay H. Risk factors for mortality among hospitalized COVID-19 patients in Northern Ethiopia: A retrospective analysis. PLoS One. 2022;17(8):e0271124.
2. Aziz F, Parajuli S, Jorgenson M, Garg N, Manchala V, Yousif E, Mandelbrot D, Hidalgo L, Mohamed M, Zhong W, Djamali A. Chronic Active Antibody-mediated Rejection in Kidney Transplant Recipients: Treatment Response Rates and Value of Early Surveillance Biopsies. Transplant Direct. 2022;8(9):e1360.
3. Bansal S, Bechara RI, Patel JD, Mehta HJ, Ferguson JS, Witt BL, Murgu SD, Yasufuku K, Casal RF. Safety and Feasibility of Photodynamic Therapy for Ablation of Peripheral Lung Tumors. J Bronchology Interv Pulmonol. 2022.
4. Bedard PL, Li S, Wisinski KB, Yang ES, Limaye SA, Mitchell EP, Zwiebel JA, Moscow JA, Gray RJ, Wang V, McShane LM, Rubinstein LV, Patton DR, Williams PM, Hamilton SR, Conley BA, Arteaga CL, Harris LN, O'Dwyer PJ, Chen AP, Flaherty KT. Phase II Study of Afatinib in Patients With Tumors With Human Epidermal Growth Factor Receptor 2-Activating Mutations: Results From the National Cancer Institute-Molecular Analysis for Therapy Choice ECOG-ACRIN Trial (EAY131) Subprotocol EAY131-B. JCO Precis Oncol. 2022;6:e2200165.
5. Bixby M, Gennings C, Malecki KMC, Sethi AK, Safdar N, Peppard PE, Eggers S. Individual Nutrition Is Associated with Altered Gut Microbiome Composition for Adults with Food Insecurity. Nutrients. 2022;14(16).
6. Brinkman HR, McCarthy DE, Mendes WB, Leyro TM. An Examination of Cardiac Vagal Control Indices and Cognitive Stress Appraisal in Cigarette Smokers. Appl Psychophysiol Biofeedback. 2022.
7. Busse WW, Viswanathan R. What has been learned by cytokine targeting of asthma? J Allergy Clin Immunol. 2022;150(2):235-249.
8. Cho MS, Javed Z, Patel R, Karim MS, Chan MR, Astor BC, Gardezi AI. Impact of COVID-19 pandemic on hemodialysis access thrombosis. J Vasc Access. 2022:11297298221116236.
9. de Biasi AR, Raval A, Tester G, Osaki S. Direct innominate artery access for transcatheter aortic valve replacement. In: J Surg Case Rep. Vol 2022. Published by Oxford University Press and JSCR Publishing Ltd. © The Author(s) 2022.; 2022:rjac330.  
10. Foster HR, Ho T, Potapenko E, Sdao SM, Huang SM, Lewandowski SL, VanDeusen HR, Davidson SM, Cardone RL, Prentki M, Kibbey RG, Merrins MJ. β-cell deletion of the PKm1 and PKm2 isoforms of pyruvate kinase in mice reveal their essential role as nutrient sensors for the K(ATP) channel. Elife. 2022;11.
11. Freeman ML, Clagett BM, Moisi D, Yeh E, Morris CD, Ryu A, Rodriguez B, Stein JH, Deeks SG, Currier JS, Hsue PY, Anthony DD, Calabrese LH, Ribaudo HJ, Lederman MM. Methotrexate Inhibits T Cell Proliferation but Not Inflammatory Cytokine Expression to Modulate Immunity in People Living With HIV. Front Immunol. 2022;13:924718.
12. Gao Y, Dligach D, Christensen L, Tesch S, Laffin R, Xu D, Miller T, Uzuner O, Churpek MM, Afshar M. A scoping review of publicly available language tasks in clinical natural language processing. J Am Med Inform Assoc. 2022.
13. Garg S, Bartels CM, Bao G, Helmick CG, Drenkard C, Lim SS. Timing and Predictors of Incident Cardiovascular Disease in Systemic Lupus Erythematosus: Risk Occurs Early and Highlights Racial Disparities. J Rheumatol. 2022.
14. Garg S, Chewning B, Gazeley D, Gomez S, Kaitz N, Weber AC, Rosenthal A, Bartels C. Patient and healthcare team recommended medication adherence strategies for hydroxychloroquine: results of a qualitative study informing intervention development. Lupus Sci Med. 2022;9(1).
15. Hoversten P, Lomeli L, Broman AT, Gaumnitz E, Hillman L. Esophageal disease and loss to follow-up are common among patients who experience non-endoscopic resolution of food impaction. Dis Esophagus. 2022.
16. Ives K, Christiansen B, Nolan M, Kaye JT, Fiore MC. Nine years of smoking data from incarcerated men: A call to action for tobacco dependence interventions. Prev Med Rep. 2022;29:101921.
17. Jackson DJ, Bacharier LB, Gergen PJ, Gagalis L, Calatroni A, Wellford S, Gill MA, Stokes J, Liu AH, Gruchalla RS, Cohen RT, Makhija M, Khurana Hershey GK, O'Connor GT, Pongracic JA, Sherenian MG, Rivera-Spoljaric K, Zoratti EM, Teach SJ, Kattan M, Dutmer CM, Kim H, Lamm C, Sheehan WJ, Segnitz RM, Dill-McFarland KA, Visness CM, Becker PM, Gern JE, Sorkness CA, Busse WW, Altman MC. Mepolizumab for urban children with exacerbation-prone eosinophilic asthma in the USA (MUPPITS-2): a randomised, double-blind, placebo-controlled, parallel-group trial. Lancet. 2022;400(10351):502-511.
18. Jacob D, Liao CY, Crnich CJ, Ford JH. Antibiotic Deescalation Opportunities for Residents in Assisted Living Facilities. J Am Med Dir Assoc. 2022;23(6):1090-1091.e1091.
19. Jalilian E, Massoumi H, Bigit B, Amin S, Katz EA, Guaiquil VH, Anwar KN, Hematti P, Rosenblatt MI, Djalilian AR. Bone marrow mesenchymal stromal cells in a 3D system produce higher concentration of extracellular vesicles (EVs) with increased complexity and enhanced neuronal growth properties. Stem Cell Res Ther. 2022;13(1):425.
20. Kahn-Krell A, Pretorius D, Guragain B, Lou X, Wei Y, Zhang J, Qiao A, Nakada Y, Kamp TJ, Ye L. A three-dimensional culture system for generating cardiac spheroids composed of cardiomyocytes, endothelial cells, smooth-muscle cells, and cardiac fibroblasts derived from human induced-pluripotent stem cells. Front Bioeng Biotechnol. 2022;10:908848.
21. Kleiboeker HL, Descourouez JL, Schulz LT, Mandelbrot DA, Odorico JS, Rice JP, Saddler CM, Smith JA, Jorgenson MR. Maribavir for the Management of Cytomegalovirus in Adult Transplant Recipients: A Review of the Literature and Practical Considerations. Ann Pharmacother. 2022:10600280221118959.
22. Kleiboeker HL, Jorgenson MR, Smith JA. Myalgia in liver transplant recipients after receiving tixagevimab/cilgavimab for pre-exposure prophylaxis of COVID-19: A case series. Transpl Infect Dis. 2022:e13932.
23. Korthuis PT, Cook RR, Foot CA, Leichtling G, Tsui JI, Stopka TJ, Leahy J, Jenkins WD, Baker R, Chan B, Crane HM, Cooper HL, Feinberg J, Zule WA, Go VF, Estadt AT, Nance RM, Smith GS, Westergaard RP, Van Ham B, Brown R, Young AM. Association of Methamphetamine and Opioid Use With Nonfatal Overdose in Rural Communities. JAMA Netw Open. 2022;5(8):e2226544.
24. Lambrou NH, Gleason CE, Obedin-Maliver J, Lunn MR, Flentje A, Lubensky ME, Flatt JD. Subjective Cognitive Decline Associated with Discrimination in Medical Settings among Transgender and Nonbinary Older Adults. Int J Environ Res Public Health. 2022;19(15).
25. Lee HJ, Argento AC, Batra H, Benzaquen S, Bramley K, Chambers D, Desai N, Dincer HE, Ferguson JS, Kalanjeri S, Lamb C, Meena N, Reddy C, Revelo A, Sachdeva A, Seides B, Shah H, Shojaee S, Sonetti D, Thiboutot J, Toth J, Van Nostrand K, Akulian JA. A Multicenter Study Assessing Interventional Pulmonary Fellow Competency in Electromagnetic Navigation Bronchoscopy. ATS Sch. 2022;3(2):220-228.
26. Legenza L, Coetzee R, Rose WE, Esack T, Crombie K, Mina M, Safdar N, Barnett SG. Application of consolidated framework for implementation research to improve Clostridioides difficile infection management in district hospitals. Res Social Adm Pharm. 2022.
27. Luo J, Agboola F, Grant E, Morris JC, Masters CL, Albert MS, Johnson SC, McDade EM, Fagan AM, Benzinger TLS, Hassenstab J, Bateman RJ, Perrin RJ, Wang G, Li Y, Gordon B, Cruchaga C, Day GS, Levin J, Vöglein J, Ikeuchi T, Suzuki K, Allegri RF, Xiong C. Accelerated longitudinal changes and ordering of Alzheimer disease biomarkers across the adult lifespan. Brain. 2022.
28. Mergaert AM, Zheng Z, Denny MF, Amjadi MF, Bashar SJ, Newton MA, Malmstrˆm V, Grˆnwall C, McCoy SS, Shelef MA. Rheumatoid Factor and Anti-Modified Protein Antibody Reactivities Converge on IgG Epitopes. Arthritis Rheumatol. 2022;74(6):984-991.
29. Mora Pinzon M, Krainer J, LeCaire T, Houston S, Green-Harris G, Norris N, Barnes S, Clark LR, Gleason CE, Hermann BP, Ramon H, Buckingham W, Chin NA, Asthana S, Johnson SC, Walaszek A, Carlsson CM. The Wisconsin Alzheimer's Institute Dementia Diagnostic Clinic Network: A community of practice to improve dementia care. J Am Geriatr Soc. 2022;70(7):2121-2133.
30. Mueller KD, Du L, Bruno D, Betthauser T, Christian B, Johnson S, Hermann B, Koscik RL. Item-Level Story Recall Predictors of Amyloid-Beta in Late Middle-Aged Adults at Increased Risk for Alzheimer's Disease. Front Psychol. 2022;13:908651.
31. Namasivayam-MacDonald A, Rapley M, Stewart J, Webster E, Quon C, Rogus-Pulia N. Impact of Dysphagia Rehabilitation in Adults on Swallowing Physiology Measured With Videofluoroscopy: A Mapping Review. Am J Speech Lang Pathol. 2022:1-34.
32. Nolan MB, Piasecki TM, Smith SS, Baker TB, Fiore MC, Adsit RT, Bolt DM, Conner KL, Bernstein SL, Eng OD, Lazuk D, Gonzalez A, Hayes-Birchler T, Jorenby DE, D'Angelo H, Kirsch JA, Williams BS, Kent S, Kim H, Lubanski SA, Yu M, Suk Y, Cai Y, Kashyap N, Mathew J, McMahan G, Rolland B, Tindle HA, Warren GW, Abu-El-Rub N, An LC, Boyd AD, Brunzell DH, Carrillo VA, Chen LS, Davis JM, Deshmukh VG, Dilip D, Goldstein A, Ha PK, Iturrate E, Jose T, Khanna N, King A, Klass E, Lui M, Mermelstein RJ, Poon C, Tong E, Wilson KM, Theobald WE, Slutske WS. Relations of Current and Past Cancer with Severe Outcomes among 104,590 Hospitalized COVID-19 Patients: The COVID EHR Cohort at the University of Wisconsin. Cancer Epidemiol Biomarkers Prev. 2022.
33. Papadas A, Deb G, Cicala A, Officer A, Hope C, Pagenkopf A, Flietner E, Morrow ZT, Emmerich P, Wiesner J, Arauz G, Bansal V, Esbona K, Capitini CM, Matkowskyj KA, Deming DA, Politi K, Abrams SI, Harismendy O, Asimakopoulos F. Stromal remodeling regulates dendritic cell abundance and activity in the tumor microenvironment. Cell Rep. 2022;40(7):111201.
34. Paul PK, Das R, Drow TJ, de Souza AH, Balamurugan AN, Belt Davis D, Galipeau J. Pancreatic Stellate Cells Prolong Ex Vivo Islet Viability and Function and Improve Engraftment. Stem Cells Transl Med. 2022;11(6):630-643.
35. Pearson AG, Miller KB, Corkery AT, Eisenmann NA, Howery AJ, Cody KA, Chin NA, Johnson SC, Barnes JN. Sympathoexcitatory Responses to Isometric Handgrip Exercise Are Associated With White Matter Hyperintensities in Middle-Aged and Older Adults. Front Aging Neurosci. 2022;14:888470.
36. Pewowaruk R, Korcarz C, Tedla Y, Mitchell C, Gepner AD. Carotid Artery Stiffness Mechanisms in Hypertension and Their Association with Echolucency and Texture Features: The Multi-ethnic Study of Atherosclerosis (MESA). Ultrasound Med Biol. 2022.
37. Potluri HK, Ferreira CA, Grudzinski J, Massey C, Aluicio-Sarduy E, Engle JW, Kwon O, Marsh IR, Bednarz BP, Hernandez R, Weichert JP, McNeel DG. Antitumor efficacy of (90)Y-NM600 targeted radionuclide therapy and PD-1 blockade is limited by regulatory T cells in murine prostate tumors. J Immunother Cancer. 2022;10(8).
38. Pray IW, Grajewski B, Morris C, Modji K, DeJonge P, McCoy K, Tomasallo C, DeSalvo T, Westergaard RP, Meiman J. Measuring work-related risk of COVID-19: comparison of COVID-19 incidence by occupation and industry - Wisconsin, September 2020-May 2021. Clin Infect Dis. 2022.
39. Rabe KF, FitzGerald JM, Bateman ED, Castro M, Pavord ID, Maspero JF, Busse WW, Izuhara K, Daizadeh N, Ortiz B, Pandit-Abid N, Rowe PJ, Deniz Y. Dupilumab Is Effective in Patients With Moderate-to-Severe Uncontrolled GINA-Defined Type 2 Asthma Irrespective of an Allergic Asthma Phenotype. J Allergy Clin Immunol Pract. 2022.
40. Ramanathan S, Suda KJ, Fitzpatrick MA, Guihan M, Goedken CC, Safdar N, Evans M, Jones M, Pfeiffer CD, Perencevich EN, Rubin M, Evans CT, Program QC. A survey of infection control strategies for carbapenem-resistant. Infect Control Hosp Epidemiol. 2022;43(7):939-942.
41. Rosen AC, Arias JJ, Ashford JW, Blacker D, Chhatwal JP, Chin NA, Clark L, Denny SS, Goldman JS, Gleason CE, Grill JD, Heidebrink JL, Henderson VW, Lavacot JA, Lingler JH, Menon M, Nosheny RL, Oliveira FF, Parker MW, Rahman-Filipiak A, Revoori A, Rumbaugh MC, Sanchez DL, Schindler SE, Schwarz CG, Toy L, Tyrone J, Walter S, Wang LS, Wijsman EM, Zallen DT, Aggarwal NT, members of A. The Advisory Group on Risk Evidence Education for Dementia: Multidisciplinary and Open to All. In: J Alzheimers Dis. Netherlands2022.  
42. Schletzbaum M, Kind AJ, Chen Y, Astor BC, Ardoin SP, Gilmore-Bykovskyi A, Sheehy AM, Kaiksow FA, Powell WR, Bartels CM. Age-Stratified Thirty-Day Rehospitalization and Mortality and Predictors of Rehospitalization among Patients with Systemic Lupus Erythematosus: a Medicare cohort study. J Rheumatol. 2022.
43. Trautman ME, Richardson NE, Lamming DW. Protein restriction and branched-chain amino acid restriction promote geroprotective shifts in metabolism. Aging Cell. 2022;21(6):e13626.
44. Uribe-Cano D, Bahranian M, Jolles SA, Taylor LN, Miller JJ, Adibhatla SN, Crnich CJ. Comparison of criteria for determining appropriateness of antibiotic prescribing in nursing homes. Infect Control Hosp Epidemiol. 2022;43(7):860-863.
45. Walaszek A, Albrecht T, LeCaire T, Sayavedra N, Schroeder M, Krainer J, Prichett G, Wilcenski M, Endicott S, Russmann S, Carlsson CM, Mahoney J. Training professional caregivers to screen for report of cognitive changes in persons with intellectual disability. Alzheimers Dement (N Y). 2022;8(1):e12345.
46. Weisman P, Ospina-Romero M, Yu Q, Wisinski K, Xu J. HER2-positive/ER-low breast carcinoma shows a response to neoadjuvant chemotherapy similar to that of HER2-positive/ER-negative breast carcinoma. Pathol Res Pract. 2022;238:154087.
47. Weiss DJ, Filiano A, Galipeau J, Khoury M, Krampera M, Lalu M, Blanc KL, Nolta J, Phinney DG, Rocco PRM, Shi Y, Tarte K, Viswanathan S, Martin I. An International Society for Cell and Gene Therapy Mesenchymal Stromal Cells Committee editorial on overcoming limitations in clinical trials of mesenchymal stromal cell therapy for coronavirus disease-19: time for a global registry. Cytotherapy. 2022.
48. Wyman MF, Van Hulle CA, Umucu E, Livingston S, Lambrou NH, Carter FP, Johnson SC, Asthana S, Gleason CE, Zuelsdorff M. Psychological well-being and cognitive aging in Black, Native American, and White Alzheimer's Disease Research Center participants. Front Hum Neurosci. 2022;16:924845.
49. Yang JJ, Lin HC, Ou TS, Tong Z, Li R, Piper ME, Buu A. The situational contexts and subjective effects of co-use of electronic cigarettes and alcohol among college students: An ecological momentary assessment (EMA) study. Drug Alcohol Depend. 2022;239:109594.
50. Zhao Y, Qiao D, Skibba M, Brasier AR. The IRE1α-XBP1s Arm of the Unfolded Protein Response Activates N-Glycosylation to Remodel the Subepithelial Basement Membrane in Paramyxovirus Infection. Int J Mol Sci. 2022;23(16).