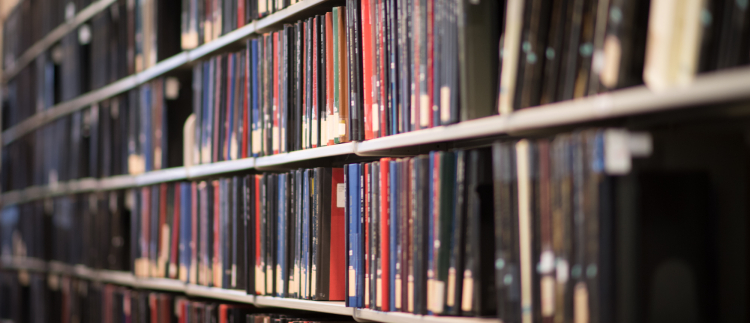 Afshar M, Adelaine S, Resnik F, Mundt MP, Long J, Leaf M, Ampian T, Wills GJ, Schnapp B, Chao M, Brown R, Joyce C, Sharma B, Dligach D, Burnside ES, Mahoney J, Churpek MM, Patterson BW, Liao F. Deployment of Real-time Natural Language Processing and Deep Learning Clinical Decision Support in the Electronic Health Record: Pipeline Implementation for an Opioid Misuse Screener in Hospitalized Adults. JMIR Med Inform. 2023;11:e44977. 
Agarwal N, Lewis LD, Hirschler L, Rivera LR, Naganawa S, Levendovszky SR, Ringstad G, Klarica M, Wardlaw J, Iadecola C, Hawkes C, Carare RO, Wells J, Bakker E, Kurtcuoglu V, Bilston L, Nedergaard M, Mori Y, Stoodley M, Alperin N, de Leon M, van Osch MJP. Current Understanding of the Anatomy, Physiology, and Magnetic Resonance Imaging of Neurofluids: Update From the 2022 "ISMRM Imaging Neurofluids Study group" Workshop in Rome. J Magn Reson Imaging. 2023. 
Al-Kofahi M, Spicer A, Schaefer RS, Uhl A, Churpek M, Govindan S. National Early Warning Score Deployment in a Veterans Affairs Facility: A Quality Improvement Initiative and Analysis. Am J Med Qual. 2023;38(3):147-153. 
Ali M, Archer DB, Gorijala P, Western D, Timsina J, Fernández MV, Wang TC, Satizabal CL, Yang Q, Beiser AS, Wang R, Chen G, Gordon B, Benzinger TLS, Xiong C, Morris JC, Bateman RJ, Karch CM, McDade E, Goate A, Seshadri S, Mayeux RP, Sperling RA, Buckley RF, Johnson KA, Won HH, Jung SH, Kim HR, Seo SW, Kim HJ, Mormino E, Laws SM, Fan KH, Kamboh MI, Vemuri P, Ramanan VK, Yang HS, Wenzel A, Rajula HSR, Mishra A, Dufouil C, Debette S, Lopez OL, DeKosky ST, Tao F, Nagle MW, Hohman TJ, Sung YJ, Dumitrescu L, Cruchaga C. Large multi-ethnic genetic analyses of amyloid imaging identify new genes for Alzheimer disease. Acta Neuropathol Commun. 2023;11(1):68. 
Almasry M, Caldera F. Taking a JAB at How Gastroenterologists Can Increase Vaccination Rates in Patients with Inflammatory Bowel Disease. In: Dig Dis Sci. United States2023:1-3. 
Aziz F. Four Essential Laws of Connecting With Patients. Wmj. 2023;122(2):86-87. 
Baus CJ, Kelley B, Dow-Hillgartner E, Kyriakopoulos CE, Schulz LT, Lepak AJ, LoConte NK. Neutropenic Fever-Associated Admissions Among Patients With Solid Tumors Receiving Chemotherapy During the COVID-19 Pandemic. JAMA Netw Open. 2023;6(3):e234881. 
Beattie SR, Esan T, Zarnowski R, Eix E, Nett JE, Andes DR, Hagen T, Krysan DJ. Novel Keto-Alkyl-Pyridinium Antifungal Molecules Active in Models of In Vivo Candida albicans Vascular Catheter Infection and Ex Vivo Candida auris Skin Colonization. Antimicrob Agents Chemother. 2023:e0008123. 
Benari O, Ravona Springer R, Almog G, Yore I, Zadok M, Lin HM, Ouyang Y, Sano M, Bendlin BB, Livny A, Heymann A, Schnaider Beeri M. Behavioral and Brain Correlates of Emotional Distress in Older Adults During COVID-19 Quarantine. Alzheimer Dis Assoc Disord. 2023. 
Beredaki MI, Arendrup MC, Andes D, Meletiadis J. Development of an in vitro pharmacokinetic/pharmacodynamic model in the presence of serum for studying micafungin activity against Candida albicans: a need for revision of CLSI susceptibility breakpoints. J Antimicrob Chemother. 2023. 
Berger Y, Gadiraju M, Dhiman A, Gilliam K, Opalecky B, Chen H, Helgeson M, Eng OS, Husain AN, Drazer MW, Kindler HL, Churpek JE, Turaga KK. Surgical phenotype of patients with peritoneal mesothelioma and a germline mutation. Cancer. 2023. 
Bhavani SV, Xiong L, Pius A, Semler M, Qian ET, Verhoef PA, Robichaux C, Coopersmith CM, Churpek MM. Comparison of time series clustering methods for identifying novel subphenotypes of patients with infection. J Am Med Inform Assoc. 2023. 
Bonk N, Elias R, White A, Payne S, Wagner C, Kaiksow F, Sheehy A, Auerbach A, Vaughn VM. COVID-19-Related Publications by Hospitalists in the United States. Cureus. 2023;15(2):e35553. 
Brasier AR, Burnside ES, Rolland B. Competencies supporting high-performance translational teams: A review of the SciTS evidence base. J Clin Transl Sci. 2023;7(1):e62. 
Busse WW, Pavord ID, Siddiqui S, Khan AH, Praestgaard A, Nash S, Jacob-Nara JA, Rowe PJ, Deniz Y. Dupilumab Improves Outcomes in Patients with Chronic Rhinosinusitis with Nasal Polyps and Coexisting Asthma Irrespective of Baseline Asthma Characteristics. J Asthma Allergy. 2023;16:411-419. 
Casco A, Johannsen E. EBV Reactivation from Latency Is a Degrading Experience for the Host. Viruses. 2023;15(3). 
Chi KN, Fleshner N, Chiuri VE, Van Bruwaene S, Hafron J, McNeel DG, De Porre P, Maul RS, Daksh M, Zhong X, Mason GE, Tutrone RF. Niraparib with Abiraterone Acetate and Prednisone for Metastatic Castration-Resistant Prostate Cancer: Phase II QUEST Study Results. Oncologist. 2023. 
Chou E, LaDisa AG, Zelenski A, Lauck S. How to Use Improv to Help Interprofessional Students Respond to Status and Hierarchy in Clinical Practice. AMA J Ethics. 2023;25(5):E311-316. 
Correa-Fernández V, Blalock JA, Piper ME, Canino G, Wetter DW. Acceptance and Commitment Therapy Wellness Program for Latine Adults Who Smoke and Have Psychological Distress: Protocol for a Feasibility Study. JMIR Res Protoc. 2023;12:e44146. 
Coughlan GT, Betthauser TJ, Boyle R, Koscik RL, Klinger HM, Chibnik LB, Jonaitis EM, Yau WW, Wenzel A, Christian BT, Gleason CE, Saelzler UG, Properzi MJ, Schultz AP, Hanseeuw BJ, Manson JE, Rentz DM, Johnson KA, Sperling R, Johnson SC, Buckley RF. Association of Age at Menopause and Hormone Therapy Use With Tau and β-Amyloid Positron Emission Tomography. JAMA Neurol. 2023;80(5):462-473. 
Cui M, Uboha N. Undifferentiated Carcinoma of Esophagus with SMARCA4 Deletion Expressing Synaptophysin: A Potential Diagnostic Pitfall. Int J Surg Pathol. 2023:10668969231171941. 
David KA, Sundaram S, Kim SH, Vaca R, Lin Y, Singer S, Malecek MK, Carter J, Zayac A, Kim MS, Reddy N, Ney D, Habib A, Strouse C, Graber J, Bachanova V, Salman S, Vendiola JA, Hossain N, Tsang M, Major A, Bond DA, Agrawal P, Mier-Hicks A, Torka P, Rajakumar P, Venugopal P, Berg S, Glantz M, Goldlust SA, Folstad M, Kumar P, Ollila TA, Cai J, Spurgeon S, Sieg A, Cleveland J, Chang J, Epperla N, Karmali R, Naik S, Martin P, Smith SM, Rubenstein J, Kahl B, Evens AM. Older patients with primary central nervous system lymphoma: Survival and prognostication across 20 U.S. cancer centers. Am J Hematol. 2023. 
Dong R, Denier-Fields DN, Van Hulle CA, Kollmorgen G, Suridjan I, Wild N, Lu Q, Anderson RM, Zetterberg H, Blennow K, Carlsson CM, Johnson SC, Engelman CD. Identification of plasma metabolites associated with modifiable risk factors and endophenotypes reflecting Alzheimer's disease pathology. Eur J Epidemiol. 2023;38(5):559-571. 
Donohue S, Gomez S, Singh T, Garg S. The Triphasic: Preeclampsia, systemic lupus erythematosus, and severe neutropenia with use of G-CSF in the partum and postpartum period. Arthritis Care Res (Hoboken). 2023. 
Dopp JM, Lange A, Maursetter L. Interdisciplinary telehealth team positively impacts difficult to control hypertension in chronic kidney disease. Kidney360. 2023. 
El-Meanawy SK, Dooge H, Wexler AC, Kosmach AC, Serban L, Santos EA, Alvarado FJ, Hacker TA, Ramratnam M. Overexpression of a Short Sulfonylurea Splice Variant Increases Cardiac Glucose Uptake and Uncouples Mitochondria by Regulating ROMK Activity. Life (Basel). 2023;13(4). 
Flietner E, Yu M, Poudel G, Veltri AJ, Zhou Y, Rajagopalan A, Feng Y, Lasho T, Wen Z, Sun Y, Patnaik MM, Callander NS, Asimakopoulos F, Wang D, Zhang J. Molecular characterization stratifies VQ myeloma cells into two clusters with distinct risk signatures and drug responses. Oncogene. 2023. 
Floy ME, Shabnam F, Givens SE, Patil VA, Ding Y, Li G, Roy S, Raval AN, Schmuck EG, Masters KS, Ogle BM, Palecek SP. Identifying molecular and functional similarities and differences between human primary cardiac valve interstitial cells and ventricular fibroblasts. Front Bioeng Biotechnol. 2023;11:1102487. 
Ford JH, 2nd, Jolles SA, Heller D, Crnich C. Characteristics of telemedicine workflows in nursing homes during the COVID-19 pandemic. BMC Health Serv Res. 2023;23(1):301. 
Gao CA, Markov NS, Stoeger T, Pawlowski AE, Kang M, Nannapaneni P, Grant RA, Pickens C, Walter JM, Kruser JM, Rasmussen LV, Schneider D, Starren J, Donnelly HK, Donayre A, Luo Y, Budinger GRS, Wunderink RG, Misharin AV, Singer BD. Machine learning links unresolving secondary pneumonia to mortality in patients with severe pneumonia, including COVID-19. J Clin Invest. 2023. 
Gao Y, Dligach D, Miller T, Churpek MM, Uzuner O, Afshar M. Progress Note Understanding - Assessment and Plan Reasoning: Overview of the 2022 N2C2 Track 3 shared task. J Biomed Inform. 2023;142:104346. 
Goel H, Binkley N, Hans D, Leslie WD. Bone density and trabecular bone score to predict fractures in adults aged 20-39 years: a registry-based study. Osteoporos Int. 2023. 
Grogan PT, Helgager JJ, Deming DA, Howard SP, Jenkins RB, Robins HI. Case report: Radiographic complete response of radiation-induced glioblastoma to front-line radiotherapy: A report and molecular characterization of two unique cases. Front Neurol. 2023;14:1099424. 
Ho T, Potapenko E, Davis DB, Merrins MJ. A plasma membrane-associated glycolytic metabolon is functionally coupled to KATP channels in pancreatic α and β cells from humans and mice. Cell Rep. 2023;42(4):112394. 
Ike RW, McCoy SS. Learn Labial Salivary Gland Biopsy Online. J Clin Rheumatol. 2023. 
Jonaitis EM, Janelidze S, Cody KA, Langhough R, Du L, Chin NA, Mattsson-Carlgren N, Hogan KJ, Christian BT, Betthauser TJ, Hansson O, Johnson SC. Plasma phosphorylated tau 217 in preclinical Alzheimer's disease. Brain Commun. 2023;5(2):fcad057. 
Keller SC, Hannum SM, Weems K, Oladapo-Shittu O, Salinas AB, Marsteller JA, Gurses AP, Klein EY, Shpitser I, Crnich CJ, Bhanot N, Rock C, Cosgrove SE. Implementing and validating a home-infusion central-line-associated bloodstream infection surveillance definition. Infect Control Hosp Epidemiol. 2023:1-12. 
Leslie WD, Binkley N, Hans D, McCloskey EV. Vertebral level variations in trabecular bone score and effect on fracture prediction: The Manitoba BMD registry. J Clin Densitom. 2023:101366. 
Leslie WD, Binkley N, McCloskey EV, Johansson H, Harvey NC, Lorentzon M, Kanis JA, Hans D. FRAX Adjustment by Trabecular Bone Score with or Without Bone Mineral Density: The Manitoba BMD Registry. J Clin Densitom. 2023:101378. 
Ley D, Musto J, Said A. A Case of Progressive Cholestatic Drug-Induced Liver Injury Due to Terbinafine. Wmj. 2023;122(2):138-142. 
Ley D, Saha S. Everything that You Always Wanted to Know About the Management of Percutaneous Endoscopic Gastrostomy (PEG) Tubes (but Were Afraid to Ask). In: Dig Dis Sci. United States2023.  
Liu Y, Zhang H, Dove WF, Wang Z, Zhu Z, Pickhardt PJ, Reichelderfer M, Li L. Quantification of Serum Metabolites in Early Colorectal Adenomas Using Isobaric Labeling Mass Spectrometry. J Proteome Res. 2023;22(5):1483-1491. 
Loban K, Horton A, Robert JT, Hales L, Parajuli S, McAdams-DeMarco M, Sandal S. Perspectives and experiences of kidney transplant recipients with graft failure: A systematic review and meta-synthesis. Transplant Rev (Orlando). 2023;37(2):100761. 
Mannick JB, Lamming DW. Targeting the biology of aging with mTOR inhibitors. Nat Aging. 2023. 
Marcinak CT, Parker WF, Parikh AA, Datta J, Maithel SK, Kooby DA, Burkard ME, Kim HJ, LeCompte MT, Afshar M, Churpek MM, Zafar SN. Accuracy of models to prognosticate survival after surgery for pancreatic cancer in the era of neoadjuvant therapy. J Surg Oncol. 2023. 
McIntyre CC, Gaitán JM, Edmunds KJ, Lose SR, Bendlin BB, Sager M, Asthana S, Johnson SC, Okonkwo OC. Insulin Homeostasis Mediates the Relationship Between Cardiorespiratory Fitness and Cognitive Speed in Aging Adults. J Alzheimers Dis. 2023. 
Mgaieth F, Baksh RA, Startin CM, Hamburg S, Hithersay R, Pape S, Zetterberg H, Ashton NJ, Tamayo-Elizalde M, Saini F, Idris M, Consortium TL, Strydom A. Exploring semantic verbal fluency patterns and their relationship to age and Alzheimer's disease in adults with Down syndrome. Alzheimers Dement. 2023. 
Modaff DS, Wright JM. Determinants and disparities in oral anticoagulation prescription: We are far from the PINNACLE of care. In: Heart Rhythm O2. Vol 4. United States2023:169-170. 
Motzer RJ, Hutson TE, Tomczak P, Michaelson MD, Bukowski RM, Oudard S, Negrier S, Szczylik C, Pili R, Bjarnason GA, Garcia-Del-Muro X, Sosman JA, Solska E, Wilding G, Thompson JA, Kim ST, Chen I, Huang X, Figlin RA. Overall Survival and Updated Results for Sunitinib Compared With Interferon Alfa in Patients With Metastatic Renal Cell Carcinoma. J Clin Oncol. 2023;41(11):1965-1971. 
Nelson AD, Fluxá D, Caldera F, Farraye FA, Hashash JG, Kröner PT. Thromboembolic Events in Hospitalized Patients with Inflammatory Bowel Disease. Dig Dis Sci. 2023. 
Parmasad V, Keating J, McKinley L, Evans C, Rubin M, Voils C, Safdar N. Frontline Perspectives of C. difficile Infection Prevention Practice Implementation within Veterans Affairs Healthcare Facilities: A Qualitative Study. Am J Infect Control. 2023.
Patel MA, Shah JL, Brinley FJt, Abrahamse PH, Veenstra CM, Schott AF. Investigating potential disparities in clinical trial eligibility and enrollment at an NCI-designated comprehensive cancer center. Cancer Med. 2023. 
Pelzer KM, Zhang KC, Lazenby KA, Narang N, Churpek MM, Anderson AS, Parker WF. The Accuracy of Initial U.S. Heart Transplant Candidate Rankings. JACC Heart Fail. 2023;11(5):504-512. 
Pettigrew C, Nazarovs J, Soldan A, Singh V, Wang J, Hohman T, Dumitrescu L, Libby J, Kunkle B, Gross AL, Johnson S, Lu Q, Engelman C, Masters CL, Maruff P, Laws SM, Morris JC, Hassenstab J, Cruchaga C, Resnick SM, Kitner-Triolo MH, An Y, Albert M. Alzheimer's disease genetic risk and cognitive reserve in relationship to long-term cognitive trajectories among cognitively normal individuals. Alzheimers Res Ther. 2023;15(1):66. 
Pewowaruk RJ, Colebank MJ, Spronck B, Korcarz CE, Gepner AD. Biomechanics models predict increasing smooth muscle tone as a novel therapeutic target for central arterial dysfunction in hypertension. J Hypertens. 2023;41(4):572-579. 
Pewowaruk R, Korcarz C, De Boer I, Kestenbaum B, Heckbert SR, Tedla YG, Gepner AD. Carotid Artery Stiffness Mechanisms Are Associated With End Organ Damage and All-Cause Mortality: MESA (Multi-Ethnic Study of Atherosclerosis). J Am Heart Assoc. 2023;12(7):e027517. 
Scaria E, Safdar N, Alagoz O. Validating agent-based simulation model of hospital-associated Clostridioides difficile infection using primary hospital data. PLoS One. 2023;18(4):e0284611. 
Schell TL, Mailig MA, Almasry M, Lazarus S, Richard LJ, Tippins K, Weiss J, Hayney MS, Caldera F. High Uptake of Three COVID-19 Vaccine Doses Among Liver Transplant Recipients. In: Dig Dis Sci. Vol 68. United States2023:2158-2160.
Schell TL, Ramirez O, Almasry M, Farraye FA, Hayney MS, Caldera F. Additional COVID-19 Booster Doses Increase Anti-spike Serum Antibody Concentrations Among Patients With Inflammatory Bowel Disease. Inflamm Bowel Dis. 2023. 
Sheehy AM, Locke CFS, Bonk N, Hirsch RL, Powell WR. Health care policy that relies on poor measurement is ineffective: Lessons from the hospital readmissions reduction program. Health Serv Res. 2023;58(3):549-553. 
Sonsalla MM, Lamming DW. Geroprotective interventions in the 3xTg mouse model of Alzheimer's disease. Geroscience. 2023. 
Stalter LN, Baggett ND, Hanlon BM, Buffington A, Kalbfell EL, Zelenski AB, Arnold RM, Clapp JT, Schwarze ML. Identifying Patterns in Preoperative Communication about High-Risk Surgical Intervention: A Secondary Analysis of a Randomized Clinical Trial. Med Decis Making. 2023;43(4):487-497. 
Stockton S, Catalano P, Cohen SJ, Burtness BA, Mitchell EP, Dotan E, Lubner SJ, Kumar P, Mulcahy MF, Fisher GA, Crandall TL, Benson A. Paclitaxel With or Without Cixutumumab as Second-Line Treatment of Metastatic Esophageal or Gastroesophageal Junction Cancer: A Randomized Phase II ECOG-ACRIN Trial. Oncologist. 2023. 
Stubbendieck RM, Dissanayake E, Burnham PM, Zelasko SE, Temkin MI, Wisdorf SS, Vrtis RF, Gern JE, Currie CR. Rothia from the Human Nose Inhibit Moraxella catarrhalis Colonization with a Secreted Peptidoglycan Endopeptidase. mBio. 2023;14(2):e0046423. 
Sturdevant M, Ganesh S, Samstein B, Verna EC, Rodriguez-Davalos M, Kumar V, Abouljoud M, Andacoglu O, Askar M, Broering D, Emamaullee J, Emond JC, Haugen CE, Jesse MT, Kasahara M, Liapakis A, Mandelbrot D, Pillai A, Roll GR, Selzner N, Emre S. Advances and innovations in living donor liver transplant techniques, matching and surgical training: Meeting report from the living donor liver transplant consensus conference. Clin Transplant. 2023:e14968. 
Swietlik JF, Rose AE, Meram E, Schwartz BS, Matsumura JS, Laeseke PF. Re-Engaging Patients with Forgotten Filters through an Institutional Multidisciplinary Approach. J Vasc Surg Venous Lymphat Disord. 2023. 
Tattersall MC, Hughey CM, Piasecki TM, Korcarz CE, Hansen KM, Ott NR, Sandbo N, Fiore MC, Baker TB, Stein JH. Cardiovascular and Pulmonary Responses to Acute Use of Electronic Nicotine Delivery Systems and Combustible Cigarettes in Long-term Users. Chest. 2023. 
Taylor L, Gangnon R, Powell WR, Kramer J, Kind AJH, Bartels CM, Brennan MB. Association of rurality and identifying as black with receipt of specialty care among patients hospitalized with a diabetic foot ulcer: a Medicare cohort study. BMJ Open Diabetes Res Care. 2023;11(2). 
Tischendorf JS, Filipiak R, Zelenski A, Osman F, Siraj D. Emphasis of Diversity, Equity and Inclusion on U.S Adult Infectious Disease Fellowship Program Websites in the Era of Virtual Recruitment. J Infect Dis. 2023. 
Tobik K, Orland KM, Zhang X, Garcia K, Peterson AL. Parental Attitudes and Ideas Regarding Newborn Screening for Familial Hypercholesterolemia. Matern Child Health J. 2023;27(6):978-983. 
Viswanathan S, Blanc KL, Ciccocioppo R, Dagher G, Filiano AJ, Galipeau J, Krampera M, Krieger L, Lalu MM, Nolta J, Rodriguez Pardo VM, Shi Y, Tarte K, Weiss DJ, Martin I. An International Society for Cell and Gene Therapy Mesenchymal Stromal Cells (MSC) Committee perspectives on International Standards Organization/Technical Committee 276 Biobanking Standards for bone marrow-MSCs and umbilical cord tissue-derived MSCs for research purposes. Cytotherapy. 2023.
Walayat S, Johannes AJ, Benson M, Nelsen E, Akhter A, Kennedy G, Soni A, Reichelderfer M, Pfau P, Gopal D. Outcomes of colon self-expandable metal stents for malignant vs benign indications at a tertiary care center and review of literature. World J Gastrointest Endosc. 2023;15(4):309-318. 
Williams VJ, Koscik R, Sicinski K, Johnson SC, Herd P, Asthana S. Associations Between Midlife Menopausal Hormone Therapy Use, Incident Diabetes, and Late Life Memory in the Wisconsin Longitudinal Study. J Alzheimers Dis. 2023. 
Wilson JL, Gern JE. Influenza: A Bad Illness for Children With (or Without) Asthma. J Allergy Clin Immunol Pract. 2023;11(4):1198-1199. 
Wisinski KB, Flamand Y, Wilson MA, Luke JJ, Tawbi HA, Hong F, Mitchell EP, Zwiebel JA, Chen H, Gray RJ, Li S, McShane LM, Rubinstein LV, Patton D, Williams PM, Hamilton SR, Behrens RJ, Pennington KP, Conley BA, Arteaga CL, Harris LN, O'Dwyer PJ, Chen AP, Flaherty KT. Trametinib in Patients With NF1-, GNAQ-, or GNA11-Mutant Tumors: Results From the NCI-MATCH ECOG-ACRIN Trial (EAY131) Subprotocols S1 and S2. JCO Precis Oncol. 2023;7:e2200421. 
Wong RJ, Ge J, Boike J, German M, Morelli G, Spengler E, Said A, Desai A, Couri T, Paul S, Frenette C, Verna EC, Goel A, Fallon M, Thornburg B, VanWagner L, Lai JC, Kolli KP. Change in Platelet Count After Transjugular Intrahepatic Portosystemic Shunt Creation: An Advancing Liver Therapeutic Approaches (ALTA) Group Study. J Vasc Interv Radiol. 2023. 
Yoo D, Goutaudier V, Divard G, Gueguen J, Astor BC, Aubert O, Raynaud M, Demir Z, Hogan J, Weng P, Smith J, Garro R, Warady BA, Zahr RS, Sablik M, Twombley K, Couzi L, Berney T, Boyer O, Duong-Van-Huyen JP, Giral M, Alsadi A, Gourraud PA, Morelon E, Le Quintrec M, Brouard S, Legendre C, Anglicheau D, Villard J, Zhong W, Kamar N, Bestard O, Djamali A, Budde K, Haas M, Lefaucheur C, Rabant M, Loupy A. An automated histological classification system for precision diagnostics of kidney allografts. Nat Med. 2023. 
Yuan H, Liu Z, Dong J, Bacharier LB, Jackson D, Mauger D, Boushey H, Castro M, Durack J, Huang YJ, Lemanske RF, Storch GA, Weinstock GM, Wylie K, Covar R, Fitzpatrick AM, Phipatanakul W, Robison RG, Beigelman A, Zhou Y. The Fungal Microbiome of the Upper Airway Is Associated With Future Loss of Asthma Control and Exacerbation Among Children With Asthma. Chest. 2023. 
Zhou W, Ye D, Tester DJ, Bains S, Giudicessi JR, Haglund-Turnquist CM, Orland KM, January CT, Eckhardt LL, Maginot KR, Ackerman MJ. Elucidation of ALG10B as a Novel Long-QT Syndrome-Susceptibility Gene. Circ Genom Precis Med. 2023;16(2):e003726. 
Zona E, Jorgenson M, Dolma S, Santos A, Garg N, Aziz F, Mohamed M, Saddler CM, Smith JA, Mandelbrot D, Parajuli S. Discordance in cytomegalovirus viremia in kidney recipients from the same donor is associated with the worst outcomes. Clin Transplant. 2023:e14979.