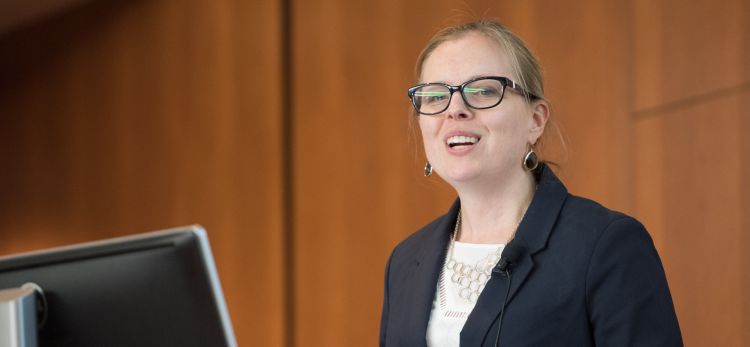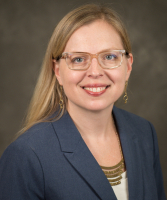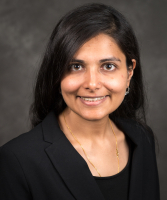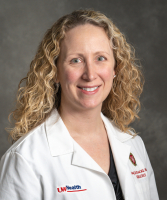 Neighborhood disadvantage is the leading predictor of poor retention of care among patients with systemic lupus erythematosus (SLE), according to a study recently published in Arthritis Research & Therapy.
Authors from the UW-Madison Department of Medicine (pictured below, top to bottom), were Christie Bartels, MD, MS, associate professor, Rheumatology; Shivani Garg, MD, MS, assistant professor (CHS), Rheumatology; and Amy Kind, MD, PhD, associate professor, Geriatrics and Gerontology.
They and collaborators identified 397 SLE patients from an academic health center in Milwaukee, Wisconsin, between 2013 and 2014. The team determined retention in care as having either two ambulatory rheumatology visits (visit-defined retention) or SLE labs (lab-defined retention) during the outcome year 2015. These definitions are analogous to ones used by the World Health Organization, the Institute of Medicine, and the Centers for Disease Control and Prevention to define retention in care for patients with HIV.
Overall, only 60 percent of the 397 SLE patients met the criteria for visit-defined retention, while just 27 percent met the criteria for lab-defined retention. 
In adjusted multivariable models, residing in the neighborhood quartile with worst disadvantage was the strongest predictor of lower retention in SLE care, with 59 percent lower odds. Smoking also was a significant predictor of lower visit-defined retention in care, but neither Black race nor Hispanic ethnicity was a predictor after adjusting for neighborhood.
A Key Step Toward Reducing Disparities in Lupus Outcomes
Because lupus disproportionately impacts young women, patients of color, and the socioeconomically disadvantaged, it's an important target for health disparity measurement and research.
"Defining lupus retention in care and predictors are key steps toward future evidence-based interventions to reduce some of the disparities in lupus outcomes," Dr. Bartels said, noting that retention of care metrics have been central to reducing disparities among people with HIV. 
Future interventions could include geo-targeting disadvantaged neighborhoods, and designing retention programs specifically with and for vulnerable populations residing in these neighborhoods. 
Ultimately, the team aims to develop SLE care continuum measures that will inform evidence-based strategies and policies to reduce health disparities—and advance outcome equity—among patients with lupus.
Resources
Bartels CM, Rosenthal A, Wang X, Ahmad U, Chang I, Ezeh N, Garg S, Schletzbaum M, Kind A. Investigating lupus retention in care to inform interventions for disparities reduction: an observational cohort study. Arthritis Res Ther. 2020 Feb 22;22(1):35. doi: 10.1186/s13075-020-2123-4. PubMed PMID: 32087763; PubMed Central PMCID: PMC7036188. Accessed March 9, 2020.
UW Health Lupus Clinic. Accessed March 9, 2020.
Banner photo: File photo of Dr. Christie Bartels at a Department of Medicine research event. Photo credit: Clint Thayer/Department of Medicine