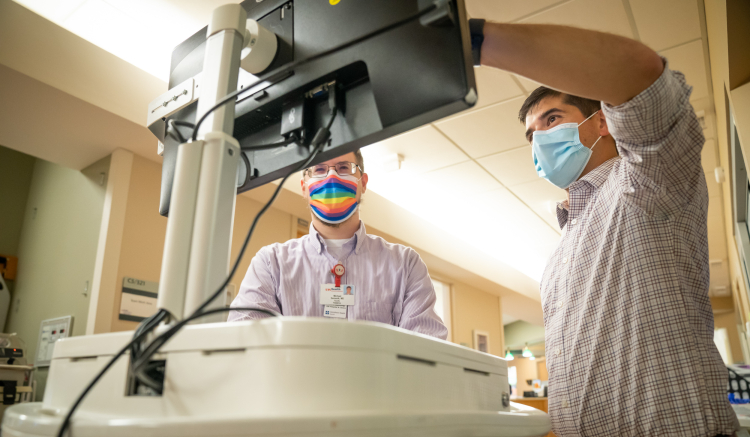 Over 40% of physicians, nationwide, experience burnout, a condition characterized as a long-term stress reaction due to regulatory pressures, time constraints and evolving care-delivery models that can cause a decrease in care quality, high physician turnover, and mental health problems. While burnout is a complex issue that will require various solutions, researchers at UW-Madison are focused on improving one issue that contributes to burnout, the challenges of retrieving and organizing clinical information in electronic health record (EHR) systems.
In 2019, UW-Madison researchers and physicians Joel Buchanan, MD, senior scientist emeritus, General Internal Medicine, Peter Kleinschmidt, MD, assistant professor, General Internal Medicine, Shannon Dean, MD, former professor, Department of Pediatrics, and Michael Semanik, MD, assistant professor, Department of Pediatrics (pictured L-R), created the Center for Problem Maps that creates and studies quicker, more efficient and more accurate ways to view the EHR, called the problem-oriented view (POV).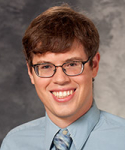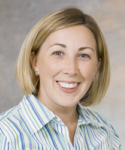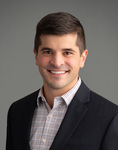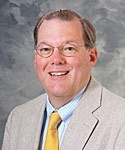 "Clinical data, right now, is very scattered across the health record. What the problem-oriented view looks to do is organize data by specific medical condition, problem or symptom," Dr. Kleinschmidt explains.
The problem-oriented view changes the way EHR data are presented. Instead of organizing data in separate silos by data type, it uses a new mapping structure, the Problem Concept Map, to organize patient information relevant to a disease in one window.
The ultimate goal of this map is to make data retrieval more efficient in hopes of decreasing burnout.
"There's opportunity to make it more efficient for the doctor so they don't have to go through a bunch of silos, so they can save time and maybe even go home early," Dr. Buchanan said.
In their recent study, published in a special edition issue of the Journal of the American Medical Informatics Association on burnout, the researchers confirmed their hypothesis that using the POV can more accurately retrieve data in less time, and is easier and more satisfying to use.
Next, the researchers hope to expand on this work with a larger trial and create concept maps that are accessible to physicians across all EHR systems.
"I think everyone would agree that clinicians are hard workers, and they don't mind working hard, but they want their work to be meaningful and spend less time sifting through data silos, and more time caring for patients," said Dr. Semanik.
Funding for this work was supported in part by a Novel Methods pilot grant from UW Institute for Clinical and Translational Research (ICTR).
Banner photo, Michael Semanik, MD, and Peter Kleinschmidt, MD, assess electronic health records. Credit: Clint Thayer/Department of Medicine