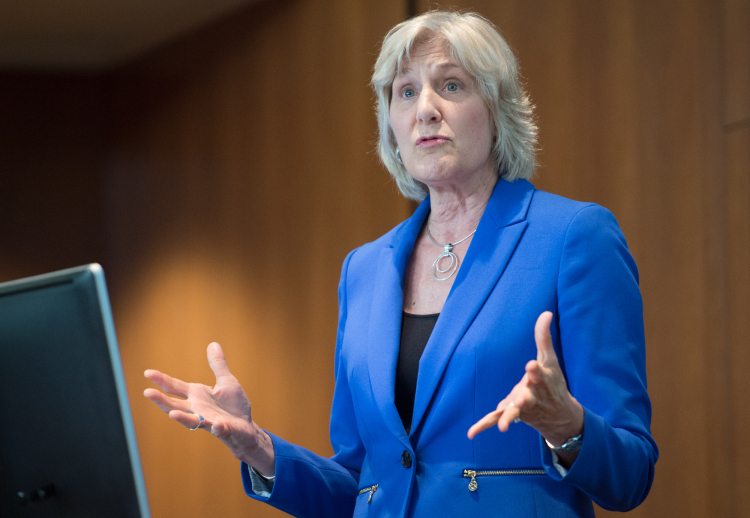 Equity and inclusion in academic medicine is a highly sought-after change and big task for any department. One way organizations initiate this change is through educational interventions, like training and workshops for faculty. However, these interventions are only effective if faculty attend.   
That is why Molly Carnes, MD, MS, professor, Geriatrics and Gerontology, and her team of researchers explored what factors influence faculty attendance at a workshop aimed at helping faculty overcome implicit bias, the unintended cognitive habits caused by cultural stereotypes that influence judgments and decision-making.
"Until faculty break bias habits, the lasting and transformative cultural change required to achieve equity and inclusion in academic medicine will remain beyond reach," Dr. Carnes says.
This work was part of the Bias Reduction in Internal Medicine (BRIM) Initiative, a study involving 19 departments of medicine. The pandemic forced her team to convert the workshop to a virtual format, but they were able to analyze faculty attendance at divisions within 14 departments of medicine that had received a 3-hour in person workshop between October 2018 and March 2020. 
The study found three main factors that had a positive impact on attendance: whether the division head attended the workshop, if Dr. Carnes, principal investigator of the study, gave Grand Rounds during the site visit to launch the study, and whether all local faculty who signed up to learn how to present the workshop completed training.
These factors all communicate the status of the study, as well as the perceived value of attending the workshop.
"The perceived value appeared to be more important than being held at an inconvenient time or whether attendance was required or voluntary; neither of which were significantly associated with attendance," Carnes says.
To increase faculty engagement at equity and inclusion workshops, this research suggests the importance of offering the workshop to the entire division, rather than a select group of faculty, and working hard to get the division head to attend augmented by other efforts to enhance the perceived value of attending.
"Persuading individuals who are responsible for maintaining or changing the status quo to intentionally adopt new behaviors is essential to any successful cultural change. In academic medicine, this means that any successful cultural change must engage faculty," Dr. Carnes says.
Banner photo, Dr. Molly Carnes. Credit: Clint Thayer/Department of Medicine