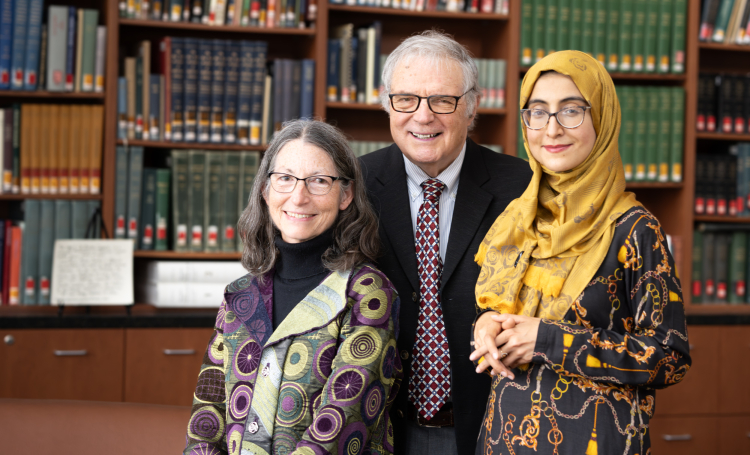 A new fund to support sickle cell disease (SCD) research, education and patient care at the University of Wisconsin (UW) Department of Medicine, has been established thanks to a gift from Deane Mosher, MD, professor in the Division of Hematology, Medical Oncology and Palliative Care and the UW Department of Biomolecular Chemistry, and his wife, Fran Fogerty, PhD, formerly a senior scientist in Biomolecular Chemistry.
Image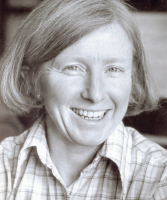 The $400,000 gift will be divided equally between an Excellence in Sickle Cell Disease Fund for immediate use and an endowed faculty position—the Kathy Mosher Faculty Fellowship in Sickle Cell Disease—named for Dr. Mosher's late wife (right), who was a longtime science teacher at Madison East High School.
The Fellowship will be assigned to Moniba Nazeef, MD, assistant professor, Hematology, Medical Oncology and Palliative Care, and medical director of UW Health's sickle cell and hemoglobin disorders program for adults.
More accessible treatment for sickle cell disease
Sickle cell disease is an inherited (genetic) blood disorder, in which red blood cells become hard, sticky, and shaped like the letter C or a farm sickle. Among other things, these malformed cells can lead to painful occlusions of smaller blood vessels and long term organ damage.
"SCD patients often present with pain crises," says Dr. Nazeef. "A cornerstone of patient care is effective management of their pain and optimizing their sickle cell disease."
Existing therapies, such as blood transfusions, can improve patient quality of life and proactively minimize potential complications like stroke or infection—but they are also time-consuming, expensive and used unevenly. Newer treatments including curative therapies are becoming available broadening the landscape of available options.
"Our region has a real need for a program focused on adults, one that can make these therapies more accessible," says Dr. Mosher. "In this, we hope to impact care locally and immediately. "
Long-term, Dr. Mosher and Dr. Nazeef would like to increase the program's capacity to research new therapies and network with SCD programs throughout the country.
First, however, the program must grow its patient capabilities. As Dr. Mosher notes: "To do any meaningful research, you need a program that can support its patients—in all ways."
Toward a holistic approach
"An important part of what we do is advocating for SCD patients," says Dr. Nazeef. "This new fund will help us create better support networks and empower our clinical team and collaborating partners in the field to take better care of those patients."
This means improving psychosocial support, from counseling to financial assistance. It means education programs for patients and families, support groups in the larger community, and training for healthcare professionals and organizations.
In time, a holistic approach to patient care should build trust between the institution and patients and lead to long-term therapeutic relationships.
"It all comes back to funding," says Dr. Mosher. "This fund gives Dr. Nazeef identifiable time to think about and grow the clinical program and get the community involved."
"It really will help in so many ways," concludes Dr. Nazeef. "I'm so thankful that Deane and Fran recognize the need for a stronger sickle cell disease program at UW and that they're willing to provide this fundamental financial support."
Banner, left to right: Donors Fran Fogerty, PhD, and Deane Mosher, MD, with Moniba Nazeef, MD. Credit: Clint Thayer/Department of Medicine.