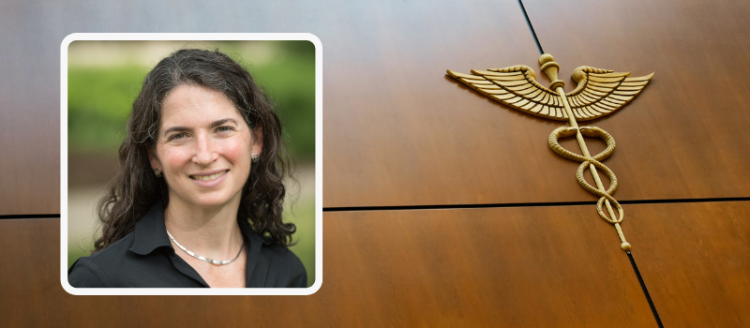 Miriam Shelef, MD, PhD, associate professor, Rheumatology—pictured above—has been awarded a patent for IgG Epitope Peptides That Bind Rheumatoid Factor and Methods of Use Thereof.
Specifically, the IgG epitope peptides bind rheumatoid factors—proteins produced by the immune system that can attack a body's healthy tissue—in rheumatoid arthritis (RA) and COVID-19. As the patent describes, these peptides "may be conjugated to a ligand, a detectable label, or a combination thereof," and are particularly useful in detecting antibodies in blood samples from subjects with RA risk factors or in screening convalescent plasma.
"This [is research that] could lead to important advances in understanding the interplay between infection and autoimmunity and the basis of rheumatoid factor," notes Christine Bartels, MD, MS, associate professor and chief, Rheumatology.