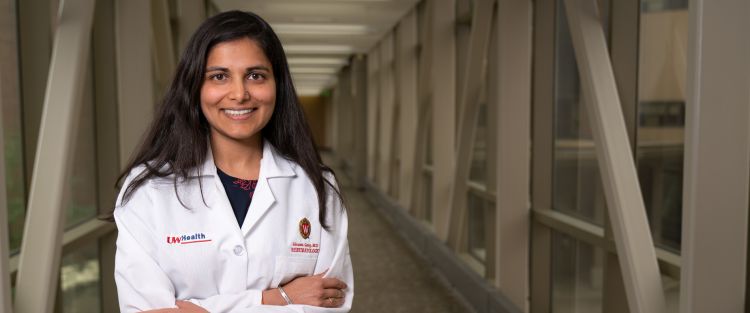 A new study shows that Wisconsin's only multidisciplinary clinic for lupus patients with suspected kidney disease cut the time to diagnosis by 40% and improved other measures of health care quality for those patients.
UW Health opened Wisconsin's first multidisciplinary lupus clinic in early 2018. Along with her nephrology colleagues, Shivani Garg, MD, MS, assistant professor, Rheumatology, wanted to see if having a racially concordant team that includes physicians, pharmacists and social workers available to a patient made a difference in the time it took to diagnose the disease and whether the approach improved care.
The study compared results for patients seen in the seven years before 2018 (prior to the launch of the clinic) to those who received care at the clinic. The study found that after the clinic became established, the time for completion of a kidney biopsy, which is the gold standard test needed to diagnose the disease, dropped from an average of 26 days to 16 days.
"These findings are encouraging, because we know that delays in diagnosing and treating lupus nephritis can lead to irreversible kidney damage,'' Garg said. 
Department of Medicine co-authors of the study include: