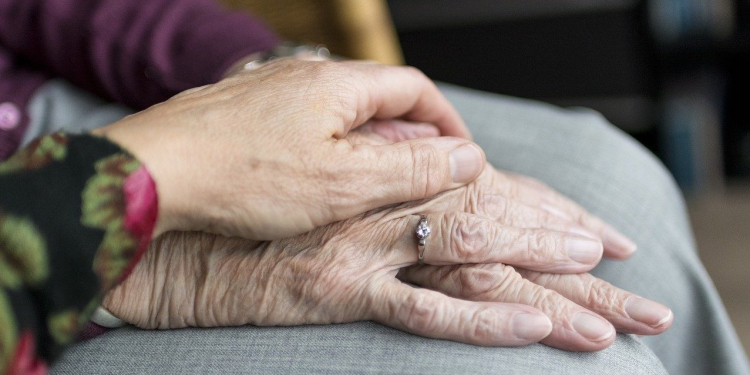 Empathetic support for people living with dementia and their caregivers, a passion for research, and advocacy for destigmatizing memory disorders are some of the many legacies of Daniel Kaufer, MD, who died suddenly in July 2020.
Prior to his death, Dr. Kaufer donated a gift to the UW Initiative to End Alzheimer's to establish an endowed lecture series continuing his commitment to dementia care. The inaugural Dr. Daniel I. Kaufer Lecture Series will be held in summer 2021.
A Renowned Neurologist With Local Roots
Decades of Dr. Kaufer's career were based at the University of North Carolina at Chapel Hill (UNC), where he was a renowned neurologist specializing in frontotemporal dementia and Lewy body dementia. His life and education, however, have local roots.
Dr. Kaufer received a bachelor's degree in molecular biology and zoology from the University of Wisconsin–Madison in 1983, and his medical degree from the UW School of Medicine and Public Health in 1988.
He completed residency at the University of Pittsburgh Medical Center and a fellowship at the University of California, Los Angeles. He was a professor of neurology at UNC, founding director of the UNC Memory Disorders Program, chief of the Memory and Cognitive Disorders Division in the Department of Neurology, and associate professor in the Department of Psychiatry.
Dr. Kaufer's expansive medical career began with two years working as a phlebotomist at University Hospital. That job helped fund his college tuition and also qualified his enrollment in the Wisconsin Retirement System.
Forty years later, that savings is the foundation he dedicated to establish the lecture series, an annual education program devoted to enriching future generations of dementia care professionals.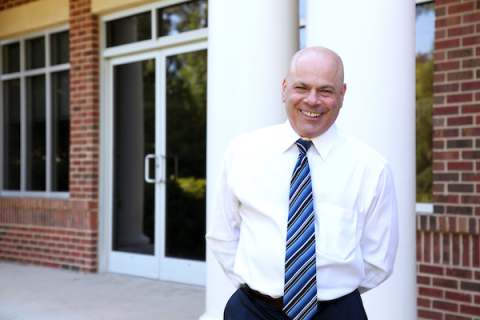 Above, the late Dr. Daniel Kaufer, a UW-Madison and UW School of Medicine and Public Health alumnus whose gift established an endowed lecture series on dementia care. Photo courtesy of University of North Carolina-Chapel Hill
Wisconsin: the Place for Training Future Practitioners
Dr. Kaufer died July 2, 2020, less than two months after receiving a cancer diagnosis. He was 61. He leaves behind a daughter, Ella, his partner Denise Haviland, beloved siblings, and a community of friends, colleagues and patients.
Haviland said establishing the memorial was important to him, and they worked to lay the plans for the gift in the limited time they had before his death.
"That work he did as a phlebotomist, doing that made him want to be a doctor," she said. "And isn't it amazing that the funds he saved there, from that job, are now the inspiration for this program? I just think that's fantastic."
Dr. Kaufer's brother, Dr. David Kaufer, is a professor at Carnegie Mellon University. He also attended UW–Madison, and Daniel first visited campus in trips to visit him. He said his brother remembered UW–Madison as a professional launching pad.
"Madison has been a part of his life since he was a teenager. While Dan left a legacy in North Carolina, I think he saw Wisconsin as a place for his legacy of training future practitioners," he said.
Dr. Kaufer's sister, Nancy Lehrer, said the family received an outpouring of messages from her brother's patients and colleagues. Many people described visiting multiple doctors before finding him, and how he would answer phone and email questions at any time of day or night.
He was devoted to also supporting family caregivers, with the understanding that a healthier caregiver can better help the person living with dementia. His sudden illness and death came at an abrupt time that is tragic personally and in the broader community, she said.
"At age 61, a lot of people are looking at retirement, but he was making so many new plans," she said. "Dan always had a new idea, he was always thinking what he could do next. One idea I know he dreamed of was to set up a center for caregivers, and helping professionals be more aware of what caregivers have to go through."
An Important Contribution to Our School
The Daniel I. Kaufer Lecture Series furthers his legacy of support by emboldening the dementia care professionals serving this uniquely fragile audience. Robert N. Golden, MD, dean of the UW School of Medicine and Public Health, previously worked at UNC Chapel Hill and was a colleague of Dr. Kaufer.
Haviland was able to arrange a phone call between the two about the lecture series, something she said Dr. Kaufer found gratifying. In an email to Haviland about the memorial gift, Dean Golden said the lecture series will be an important contribution to the school.
"Lecture series such as this one share knowledge, create synergies, and foster collaborations and friendships," he wrote. "This means more researchers and leaders can experience the type of valuable relationship I enjoyed with Daniel while at UNC Chapel Hill." 
A Gift for Generations of Caregivers
In his personal life, those who knew Dr. Kaufer described him as a caring, generous family member and friend who loved classic films and was a great home chef.
They also remember his plants. Dr. Kaufer's home had more than a hundred house plants, his office was home to several dozen more, and he curated lovely garden beds in his yard. Haviland said gardening was a therapeutic tool for him. He told her he could control plants and help them thrive, in a way that's not always possible for a physician to help people.
David Kaufer also said the plants were a reminder of the way his brother loved to care for everyone: people, animals and plants included. That empathy is evident in the legacy of care he left for people living with dementia and family caregivers, and the way he wanted other health care professionals to continue expanding support for families affected by dementia.
"That's the gap he's reminding us of, with this gift," he said. "We need to build generations and generations of caregivers who understand this anguish. He wanted a world where practitioners were trained to do this and were not the oddity, they were the regularity."
—Claire Bitner
Banner image: Image by Sabine van Erp from Pixabay