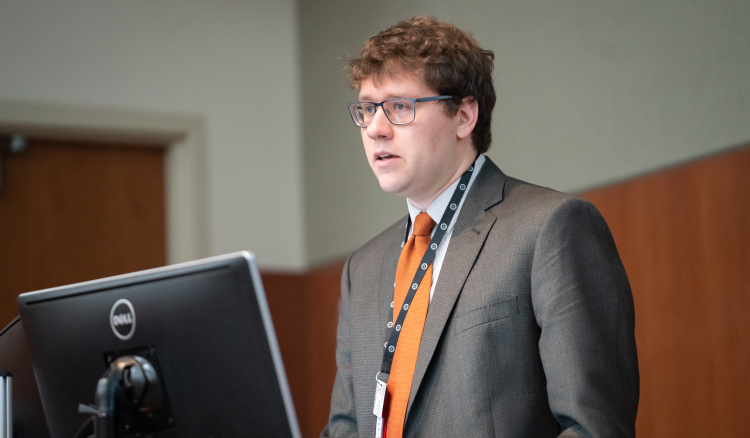 Thanks to a $1 million grant from the U.S. Department of Veterans Affairs, Jeremy Kratz, MD, assistant professor, Hematology, Medical Oncology and Palliative Care, will investigate a new targeted therapy for patients with d, a rare form of cancer that forms in the bile ducts connecting the liver to the gallbladder and small intestine.
"We know that chemotherapy has been the backbone of treating this cancer, it's been the standard of care and continues to be the standard of care," says Dr. Kratz. "We're pursuing how we can further augment the response of DNA damage (from chemotherapy) by preventing the adaptive response in cancer cells."
Cancer cells often adapt in response to stress such as with use of chemotherapy. Dr. Kratz, who specializes in hepatobiliary and pancreatic cancers, and his team are interested in tracking that response based on that production of RNA, which is the effector signal on the path to resistance. They are investigating at a cellular level which mechanisms help these cancer cells repair themselves and how to disrupt processes in the cell cycle to improve treatment efficacy.
Read the full story from UW Health.
Banner: Dr. Kratz presenting at the Department of Medicine Research Day in 2019. Credit: Clint Thayer/Department of Medicine.