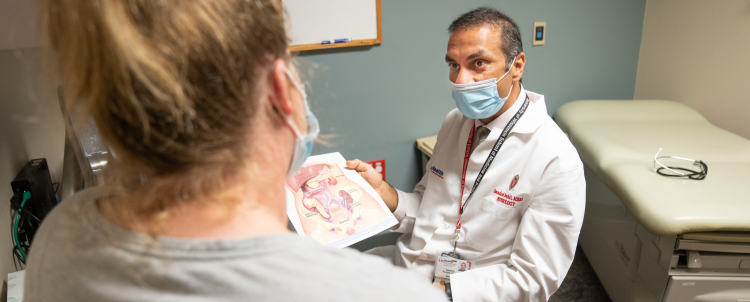 The BK virus causes symptoms similar to the common cold. Most people are infected at a young age and fight it off—but the virus will continue to linger in the body. For kidney transplant patients on immunosuppressants, BK reinfection becomes a real risk.
Now, Sandesh Parajuli, MD, associate professor (CHS), Nephrology, is collaborating with the Program for Advanced Cell Therapy (PACT) at UW Health and the UW School of Medicine and Public Health (UW-SMPH) to develop an innovative clinical trial that uses T-cells to guard against the virus.
Read the full story from UW-SMPH.
Banner: Dr. Parajuli discusses treatment options with a patient in clinic. (Photo credit: Clint Thayer/Department of Medicine.)