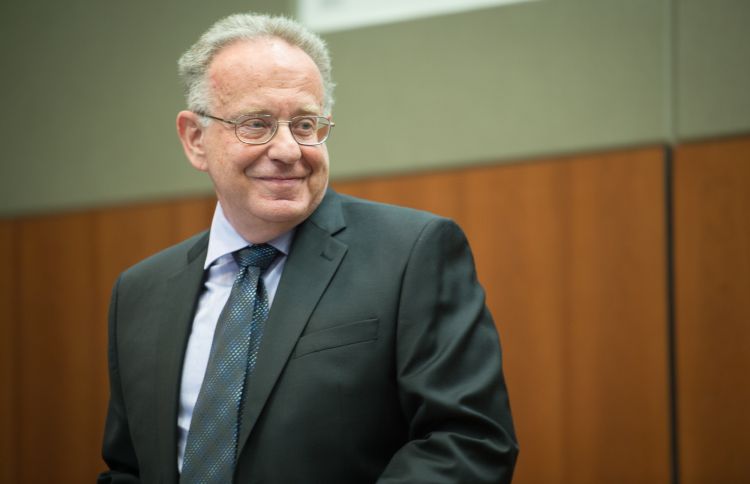 The University of Wisconsin Department of Medicine is proud to honor Yoram Shenker, MD, professor, Endocrinology, Diabetes and Metabolism, who is retiring on September 11, 2020, after 34 years of service.
Dr. Shenker joined the department in 1986 as a visiting assistant professor. He served as the Endocrinology Fellowship Program director for 24 years, the chief of the Endocrinology Section at the William S. Middleton Memorial Veterans Hospital for 18 years, and the interim head of the Division of Endocrinology, Diabetes and Metabolism for three years.
In 2011, he was awarded a Department of Medicine Graham-Meyer Teaching Award for Excellence in Teaching Residents and Fellows in the Ambulatory Setting, and in 2015, he received a UW Health Excellence in Clinical Education Award.
Dr. Shenker also served as medical director of the Clinical Research Unit (CRU) and Research Subject Advocate and chair of the UW-Madison Health Sciences Institutional Review Board (IRB).
Below, Dr. Shenker reflects on his time in the department and the institution.
During Your tTme Here, What Would You Consider Your Most Significant Accomplishments?
This was the most wonderful experience, to educate the trainees. I'm still in touch with a lot of them [and] we are very proud of them. I also really enjoyed working with researchers and helping to protect research subject safety and help the researchers at UW. I had the opportunity to share my expertise and give talks in many different countries.
What Have Been the Most Personally Gratifying Aspects of Your Work?
In a sense we live in our trainees. What we taught them stays with them and they will convey [it] to the next generation. I feel like it's almost like my children, we live in our children what we live in trainees.
Any Particularly Fond Memories?
I've been lucky to interact with wonderful division heads, department chairs, and I've been very lucky to have such a supportive environment, particularly for education. We have a great program; I've always thought that we could compete with the best.
What are You Looking Forward to in Retirement?
I'm looking forward to spending more time with my four grandchildren, and traveling more, once it is safe to do so.
Banner photo,Yoram Shenker, MD, at the UW Health Physician Excellence Awards in 2015. Credit: Clint Thayer/Department of Medicine