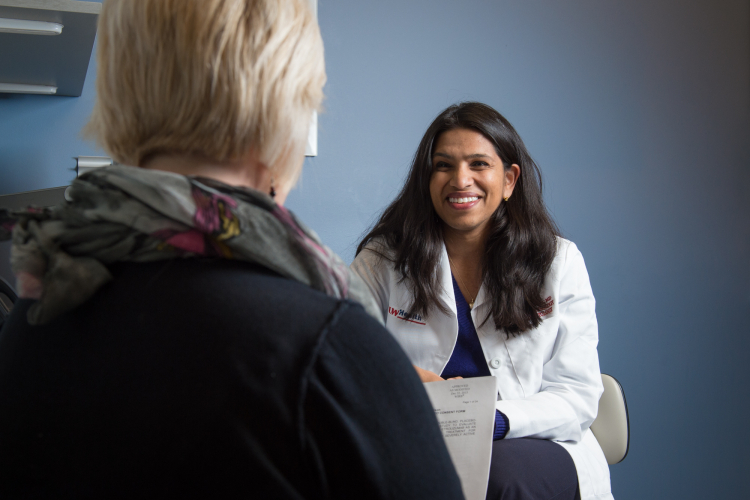 Gut health can be greatly affected by lifestyle factors, and triggers of digestive disorders affect women in particular. 
An article appearing in Martha Stewart Living with advice about how to promote healthy digestion and prevent gastrointestinal issues quoted Sumona Saha, MD, MS, associate professor (CHS), Gastroenterology and Hepatology. Dr. Saha is a gastroenterologist specializing in women's health.
Tips included minimizing foods that contribute to acid reflux and using antacids as needed, exercising to promote healthy bowels, and understanding the connections between digestive function and mental health conditions such as anxiety and depressions. 
In addition to understanding foods that trigger conditions such as heartburn and determining the best medications for managing acid reflux, Dr. Saha recommended regular exercise and stress reduction techniques. "Stress, anxiety, and depression can affect digestive function. And when your GI tract is out of sorts, you may feel more anxious," she said. 
Resources: 
"Upset Stomach Help: How to deal with acid reflux, heart burn, IBS and more," Martha Stewart, April 29, 2018
Photo (top): Dr. Sumona Saha is a gastroenterologist specializing in women's health. Photo credit: Clint Thayer/Department of Medicine