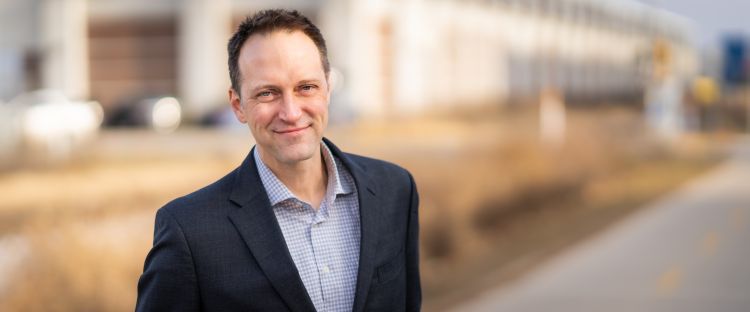 On April 17, 2021, Ryan Westergaard, MD, PhD, MPH, associate professor, Infectious Disease, received the Presidential Citation for 2021-2022 from the Wisconsin Medical Society for his significant contributions to medicine and public health.
Dr. Westergaard, who also serves as Chief Medical Officer and State Epidemiologist for Communicable Diseases for the Wisconsin Department of Health Services, has been at the forefront of the pandemic in the state. This award recognizes his excellence in providing expertise, guidance and resources throughout the COVID-19 pandemic. Dr. Westergaard continues to build bridges among state and local public health agencies, community physicians and the university to enhance public health efforts.
His leadership has helped ensure medical professionals have the most recent scientific evidence on COVID-19, and was described as "Wisconsin's version of Dr. Anthony Fauci," by the Wisconsin State Journal.
"I'm honored to receive this award, and serve the State of Wisconsin as we work together to end this pandemic," he says.
Banner photo, Ryan Westergaard, MD, PhD, MPH. Credit: Clint Thayer/Department of Medicine.