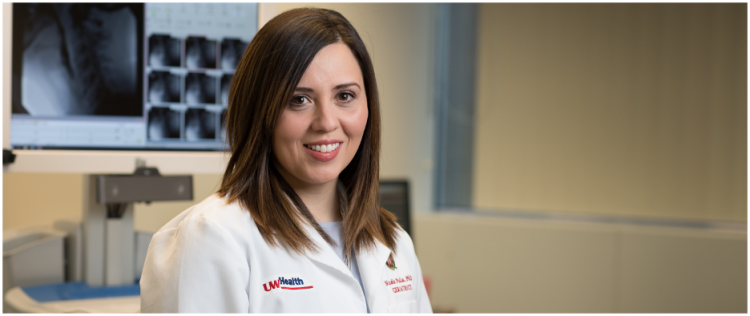 Nicole Rogus-Pulia, PhD, CCC-SLP, assistant professor, Geriatrics and Gerontology, director of the Swallowing and Salivary Bioscience Laboratory, received a Paul B. Beeson Emerging Leaders Career Development Award.
Amy Kind, MD, PhD, associate professor, Geriatrics and Gerontology, will serve as primary mentor on the project. With this four-year award totaling $950,000, Dr. Rogus-Pulia aims to determine the impact of two novel interventions on swallowing-related outcomes in patients with early stage Alzheimer's Disease and Related Dementias (ADRD), tongue strengthening and application of a saliva substitute. This patient population is at high risk for reduced quality of life, malnutrition and pneumonia related to swallowing disorders and currently there is little in the way of effective interventions to prevent these adverse outcomes. Additionally, the project will explore potential cultural adaptations to the interventions with the goal of improving future trial participation among African American patients with ADRD and their caregivers.
The Paul B. Beeson Emerging Leaders Career Development Award is the most prestigious career development award granted by the National Institute on Aging. Only seven to 10 of these awards are given each year, and Dr. Rogus-Pulia is the first speech-language pathologist to receive this award since its founding in 1994. This award reflects her growing national leadership roles within the Dysphagia Research Society and as Director of the multi-site VA Intensive Dysphagia Treatment (IDT) program.