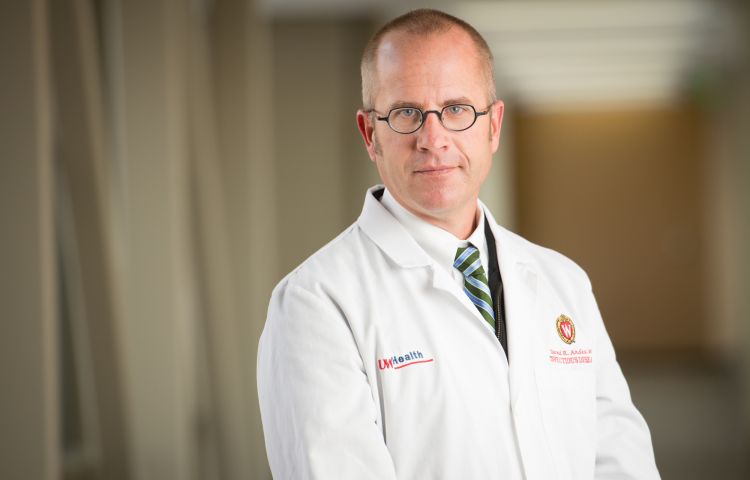 David Andes, MD, professor, Infectious Disease, received an FDA BAA contract to update susceptibility guidelines for the common hospital acquired pathogen, Acinetobacter baumannii (A. baumannii). Antimicrobial resistance to A. baumannii is emerging, resulting in the CDC adding this pathogen to the urgent threat list in 2019.
A. baumannii can cause infections in the blood, urinary tract, lungs, or in wounds in other parts of the body, and is responsible for more than 10% of pneumonia and catheter associated bloodstream infections.
Currently, there is limited clinical trial data to guide therapy, and treatment decisions are based on outdated in vitro susceptibility test interpretive criteria (STIC), or susceptibility breakpoints.
To update and improve A. baumannii management, Dr. Andes will apply a modern, pharmacometric-based method to correct STIC, where needed. This will better ensure proper use of antimicrobial agents when treating A. baumannii.
This study is funded by the Food and Drug Administration, in the amount of $313,326, and will run for 12 months.
Banner photo, David Andes, MD, professor Infectious Disease. Credit: Clint Thayer/Department of Medicine