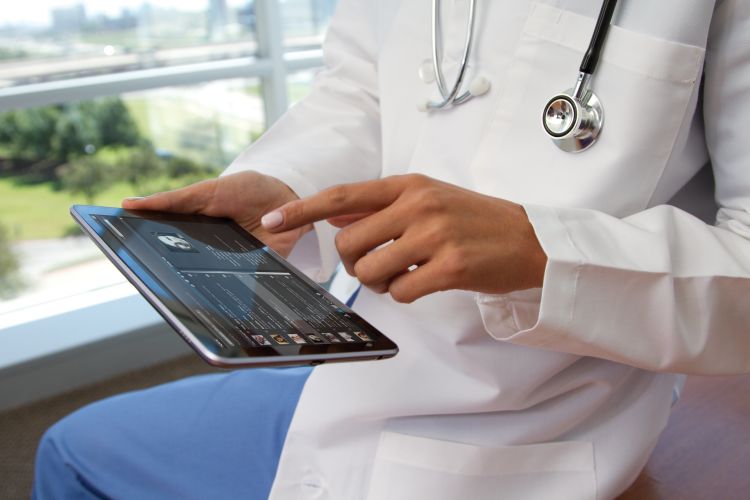 As COVID-19 first swept through the country, healthcare facilities were forced to limit people entering their doors. One of the hardest hit facilities, nursing homes, had to transition from in-person appointments to telemedicine in a matter of days to keep up with providing quality care to their residents.
Christopher Crnich, MD, PhD, associate professor, Infectious Disease, and collaborators Elizabeth Chapman, MD, and Ann Braus, MD, both clinical assistant professors, Geriatrics and Gerontology (pictured below); and James H. Ford II, PhD, assistant professor, School of Pharmacy, are using this transition as an opportunity to evaluate and improve telemedicine in nursing homes.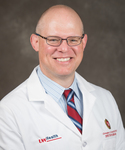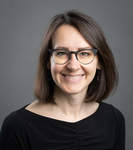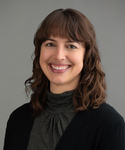 Telemedicine allows care to continue to be delivered without the need for an in-person visit, and has been promoted as a means of reducing COVID-19 in nursing homes.
"Long-term care facilities are a very resource-limited area," Dr. Crnich said. "We saw this as an opportunity to study how [telehealth] implementation is occurring; what are some of the barriers and challenges with the very rapid implementation, and if there are opportunities for us to redesign the telehealth work model in nursing home to make it more efficient and effective."
This project, "Improving and Evaluating Virtual Health to Enhance Physical Distancing Measures in Wisconsin Nursing Homes," is funded by a UW Institute for Clinical and Translational Research (ICTR) 2020 COVID-19 Response Grant Award. It seeks to immediately reduce COVID-19 spread in Wisconsin nursing homes by collaborating with academic and community partners to generate knowledge on how to expand telehealth infrastructure to promote quality of care and safety.
To gather data, the researchers are conducting a comparative workflow analysis, interviews with staff, and observations of telehealth encounters between providers and residents at four nursing homes in Dane County.
Preliminary data shows the complexity of telehealth encounters in nursing homes. Nursing home staff have a great deal of tasks aside from coordinating and conducting telehealth encounters.
"We're learning a lot about how complicated this is in a nursing home environment. It's very different than conducting a telehealth encounter between a patient who's in their home and a doctor who's in their office, so that complexity is going to be a very big challenge for this," Dr. Crnich said.
While a big challenge may be ahead, an improved telehealth model could mean fewer, costly clinic visits for nursing home residents, and more frequent assessments that can facilitate decision-making in patient care.
"While there are problems and conditions that absolutely require a face to face visit, there's an awful lot of care that we can conduct virtually and achieve the same quality in decision making and patient outcomes. I think in many respects this is moving us to a place we should have been many years ago," Dr. Crnich said.
This study is ongoing, with the aim for future research to implement a new telehealth system in nursing homes.
"The nursing homes are under extraordinary pressures as a result of COVID-19, and the fact that they've been agreeable to us coming into their facilities we are extremely grateful for. They understand there's an opportunity here to improve what they are doing and they are interested in supporting that," Dr. Crnich said.
Banner photo, stock photo from NEC Corporation of America