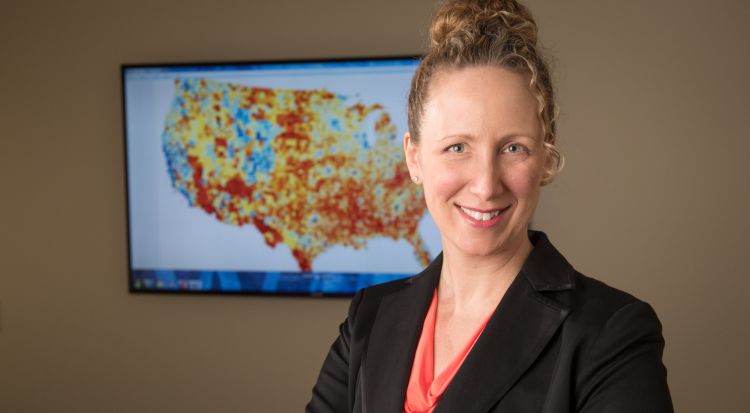 Everything about the field of health services research involves "thinking big." The discipline—which is approximately half a century old—blends systems engineering and operations research, biostatistics, health economics, sociology, medicine, nursing, implementation science, psychology, and epidemiology, among others. Health services researchers think broadly about how health care can be delivered effectively, and investigate how patient outcomes and access, quality, and cost of care, are affected by social factors, financing systems, organizational structures, technology, biophysiology, and behavior. 
"The power of this type of research lies in the ability to ask big questions in a systematic manner, and to leverage a variety of research tools -- like massive data sets -- to illuminate what's happening in very complex systems. Then, once we develop approaches that are effective, we can harness implementation science methods to create positive changes for patients, caregivers and systems in a wide variety of contexts," said Amy Kind, MD, PhD, associate professor, Geriatrics and Gerontology.
Because one of the ultimate goals of health services research is to scale up success, thinking about how to further develop and grow UW's capacity for health services research came naturally to Dr. Kind. Toward that end, she is launching the UW Department of Medicine Health Services and Care Research Program (HSCR Program), which will offer new and enhanced resources, services, and training in the discipline. 
"Our objective is to support medicine-focused health systems assessment, intervention and implementation research so that we can foster the development of additional independently-funded, nationally-recognized programs here at UW-Madison. The infrastructure of the HSCR program is designed to particularly target NIH grant funding, and will be pioneered by health services research-focused faculty members and affiliates of the Department of Medicine," said Dr. Kind.
She continued, "This new program will be an excellent complement to other existing UW/VA resources, enabling increased capacity, new tools and unique partnerships designed to further expand UW's national impact in the field."
Leveraging her longstanding partnerships with the Centers for Medicare and Medicaid Services (CMS), the National Institutes of Health, the Department of Veterans Affairs, the US Department of Health and Human Services (DHHS), and several state departments of health, Dr. Kind is creating a program aimed at high-impact transformational research on care policy, processes, and outcomes. 
"We will begin initially with three areas: National-level Medicare and geographic data resources, support for medicine-focused health systems intervention and implementation research, and career development and mentoring in health services research," said Dr. Kind. Launch of each area is currently underway, with initial infrastructure already being built up and a unique world-class Medicare data resource now housed within the Department of Medicine. The program will be directed by Dr. Kind and advised by an Executive Committee.
From Dr. Kind's perspective, it's the right time to begin this effort. Years of studying how health disparities emerge though fragmentation of care systems, particularly for highly vulnerable populations of patients, have convinced her that there are many opportunities for substantive improvements in health care systems across the nation. Armed with her experience in using geographic socioeconomic disadvantage data to reduce re-hospitalization, target diabetes outreach education efforts, and implement effective transitional care programs, she knows firsthand how to consider health systems assessment and evolution in novel ways. The HSCR Program will train other investigators in how to effectively maneuver in this area.     
"Our goal is to make a big impact on health and quality of life for patients and caregivers in Wisconsin, and beyond."