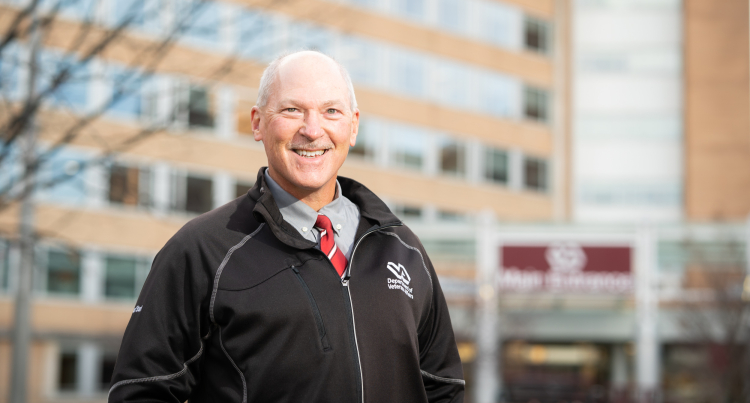 Alan Bridges, MD, professor, Rheumatology, received the 2021 Distinguished Alumni Award from the University of Illinois College of Medicine Peoria (UICOMP), his alma mater. 
This award honors graduates of UICOMP who have attained outstanding success and distinction in their chosen medical field and whose accomplishments bring honor to their alma mater.
Meenakshy Aiyer, MD, Interim Regional Dean of UICOMP describes Dr. Bridges as someone who embodies the mission and values of UICOMP and recognizes his leadership and commitment to excellence in the field of medicine.
"Not only have you demonstrated a commitment to addressing healthcare disparities within the veteran population, but you have also played a significant leadership role during the COVID-19 pandemic," she says.
Dr. Bridges addressed the graduates at the honors banquet, "I am humbled and honored to receive this award. I have been blessed to be able to serve our nation's Veterans for many years."
In Fall 2020, Dr. Bridges received the prestigious Veterans Health Administration John D. Chase Award for Executive Excellence in Health Care for his sustained leadership through years of service at the Madison VA including the COVID-19 pandemic.
Banner photo: Alan Bridges, MD. Credit: Clint Thayer/Department of Medicine