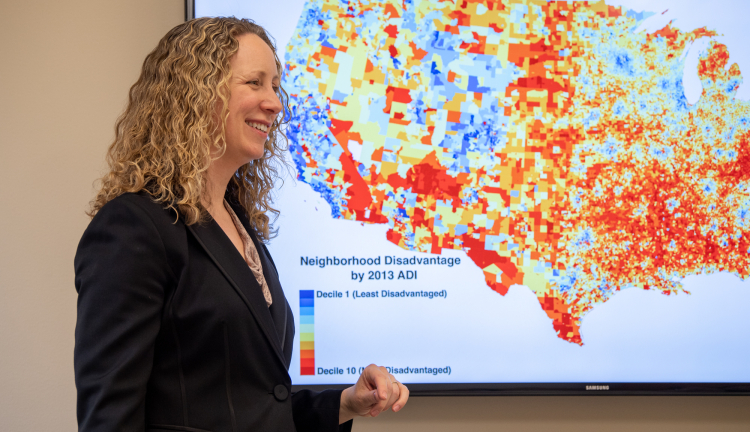 In a new article published in Neurology, Department of Medicine researchers found a correlation between living in disadvantaged neighborhoods and changes in brain structure and function that are characteristic of Alzheimer's diseases and related dementias.
Researchers used the Area Deprivation Index, developed by Amy Kind, MD, PhD, associate professor, Geriatrics and Gerontology, to determine the neighborhood-level of disadvantage for each participant. The index ranks each neighborhood based on 17 indicators of disadvantage including income, employment, education and housing quality.
At the start of the study, the was no difference in brain volume between participants, but at the end, researchers found more brain shrinkage in areas of the brain associated with dementia in people in the most disadvantaged neighborhoods.
Other Department of Medicine researchers:
Learn more from the UW School of Medicine and Public Health.
Banner photo, Amy Kind, MD, PhD. Credit: Clint Thayer/Department of Medicine