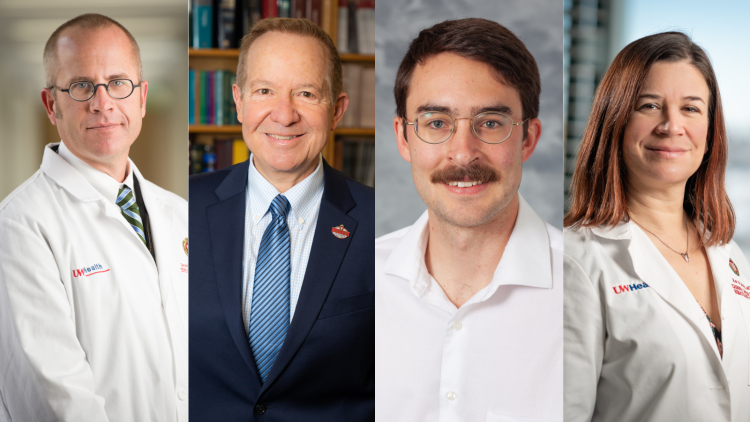 Four members from the Department of Medicine have been inducted to the Alpha Omega Alpha Honor Society. As the only national honor medical society, its mission has been to recognize and enhance professionalism, academic excellence, service, and leadership within the profession of medicine. Election to Alpha Omega Alpha is an honor signifying a lasting commitment to professionalism, leadership, scholarship, research, and community service. A lifelong honor, membership in the society confers recognition for a physician's dedication to the profession and art of healing. 
David Andes, MD, professor, Infectious Disease
Michael Fiore, MD, MPH, MBA, professor, General Internal Medicine - CTRI
Michael Scolarici, MD, PG-3 resident
Kari Wisinski, MD, professor, Hematology, Medical Oncology and Palliative Care
View a list of all SMPH inductees
Banner photo, Michael Fiore, MD, MPH, MBA, Alpha Omega Alpha Honor Society inductee. Credit: Clint Thayer/Department of Medicine.