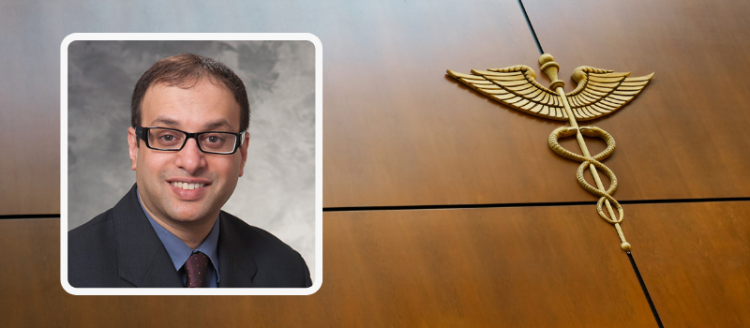 Innovative research by Parag Tipnis, MD, associate clinical professor, Cardiovascular Medicine, was highlighted at the 34th Annual Scientific Sessions of the American Society of Echocardiography (ASE) in late June.
The ASE Sessions, which showcase continuing innovations in the cardiovascular ultrasound field, included nearly 400 abstract poster presentations. Dr. Tipnis's study—Comparison of Global Longitudinal Strain Among College Athletes Diagnosed with Mild to Moderate SARS-CoV-2 Infection—was one of only a handful to receive top billing.
The study collected and analyzed echocardiogram data from nearly 200 UW–Madison student athletes who tested positive for COVID–19 in 2020. One data point—global longitudinal strain (GSL) values—was of particular interest to researchers, as GSL values can be helpful in detecting structural heart diseases as well as predicting future issues.
Analysis found that GLS was normal in most college athletes when compared to reported normal values, but that GLS values in male football players were lower than previously reported normal values. The findings were supported by cardiac MRIs.
"My research team and I believe that future studies of GLS patterns […] will be important in helping detect heart issues and minimizing the risk of sudden cardiac death," says Dr. Tipnis.
He hopes the findings will lead to further analysis of GLS values in larger populations.