Ann M. Sheehy, MD, MS | Impact of Health Policy on Most Vulnerable Medicare Beneficiaries
Ann Sheehy, MD, MS, is a hospitalist with expertise in health policy and health services research. Her research focuses on how federal policies and social determinants of health impact beneficiary coverage, out-of-pocket costs, and outcomes.
Image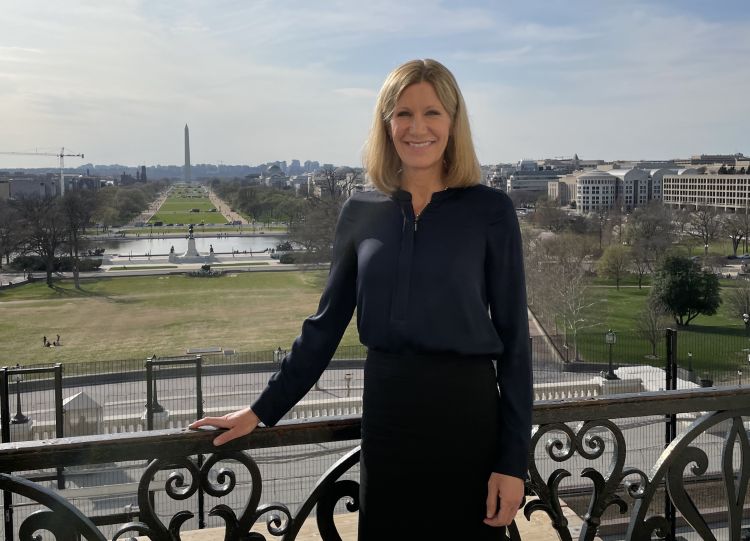 Health Policy as a Path to Health Equity
Dr. Sheehy's research focuses on how policy federal health policy decisions and social determinants of health impact our most vulnerable Americans.
In particular, she uses research to identify areas where federal legislation, regulation and resources could better serve those in need, with overall goal of using health policy as a means to achieve health equity. 
Active Projects
Robert Wood Johnson Foundation Health Policy Fellowship

The Robert Wood Johnson Foundation (RWJF) Health Policy Fellows program seeks to build and maintain strong and diverse leadership and a workforce skilled in health policy. This non-partisan fellowship offers exclusive, hands-on policy experience in the nation's capital. 

Dr. Sheehy is working with the Center for Medicare and Medicaid Innovation (CMMI) as part of her RWJF fellowship.

Establish National Exposome Alzheimer's Disease and Related Dementias (ADRD) Infrastructure (Expo-AD) (Administrative Supplement)

The Expo-AD infrastructure will be the first nationally aligned NIA repository optimized for ADRD disparities-focused exposome intake, linkage, study and sharing via Protected Health Information (PHI)-compliant legal, computing and management infrastructure.

This will enable a synergistic expansion within the parent R01 scope (R01AG070883) and alignment with existing non-PHI NIA core research biorepository and data resources allowing for a maximized investment towards enhanced, efficient impact in the exposome ADRD disparities domain. 

Dr. Sheehy is a collaborator on this project.
Funding Support
Dr. Sheehy's work is supported by the National Academy of Medicine/Robert Wood Johnson Foundation, and the National Institutes of Health/National Institute on Aging.