Associate Professor of Medicine
Laboratory Head
UW Breast DOWG co-leader
Associate Director, UW MSTP program
Mark E. Burkard, MD, PhD, is an Associate Professor in the Hematology, Medical Oncology and Palliative Care division of the Department of Medicine and is a member of the UW Carbone Cancer Center. He joined the University of Wisconsin in 2008 after completing training at Memorial Sloan Kettering Cancer Center. Mark is a medical oncologist with a clinical focus on Breast Cancer and spends 20% of his time on patient care. In addition to directing the laboratory, Mark is co-leader of the UW Breast Disease-Oriented Working Group with Lee Wilke, M.D., and is the principal investigator of several Clinical Trials. He is Associate Director of the UW Medical Scientist Training Program. As laboratory head, his philosophy is to provide the resources and opportunity to allow laboratory members to succeed and reach their career goals.
Postdoc
Rebeca Garcia-Varela, PhD, has a Bachelor Degree in Biology, a Masters in Molecular Biomedicine and a Ph.D. in Biotechnology (with a focus in health science). Her main areas of interest are focused in cancer research, cell division and the effect of bioactive compounds in halting the development and progression of some types of cancer; she officially joined the Burkard Lab in October 2018 as a postdoc fellow. Outside of the lab, Rebeca enjoys everything related to animals (huge animal lover, except maybe roaches), giving back, cooking, movies, some sports, pranking and laughing with friends.
Current research is focused on analyzing breast cancer patient samples (primary tumors) grown in a 3D model (PDO = Patient derived organoids) to determine mitotic index and defects on their own and after treatment with clinical and subclinical doses of Taxol in order to determine minimum dose sensitivity or initial/acquired drug resistance. When resistance is observed treatment with additional drugs, such as Verapamil, are used to increase Taxol sensitivity in a combined manner.
Rob Lera, PhD
Research Associate
Rob Lera, PhD, joined the Burkard Research Group in 2009 as a Graduate Research Assistant. He received his Ph.D. in 2015 and decided to stick around. In the lab, he wrestles with microscopes and quotes movies to any who will listen. Outside of the lab, he enjoys cooking, drawing, and following the Badger volleyball team.
Rob is interested in detailing the fundamental mechanisms that regulate chromosome segregation during mitosis. Employing chemical, genetic, and microscopy tools, he studies the signaling events critical to maintain kinetochore architecture and to establish proper microtubule attachments.
Graduate Student
Yang Hu, is currently a trainee in the Medical Scientist Training Program. He completed his undergraduate degree in biology at California Institute of Technology before starting medical school at the University of Wisconsin School of Medicine and Public Health. He officially joined the Burkard Research Group in January 2018 and is currently working on completing dual degrees in medicine and cancer biology with the intention of pursuing a career in both medicine and research. He enjoys playing basketball recreationally and following college and professional basketball. Outside of lab, he enjoys cooking, reading, listening to music, playing the piano and church.
Yang is currently delineating the role of paclitaxel in recruiting the innate immune system in triple negative breast cancer.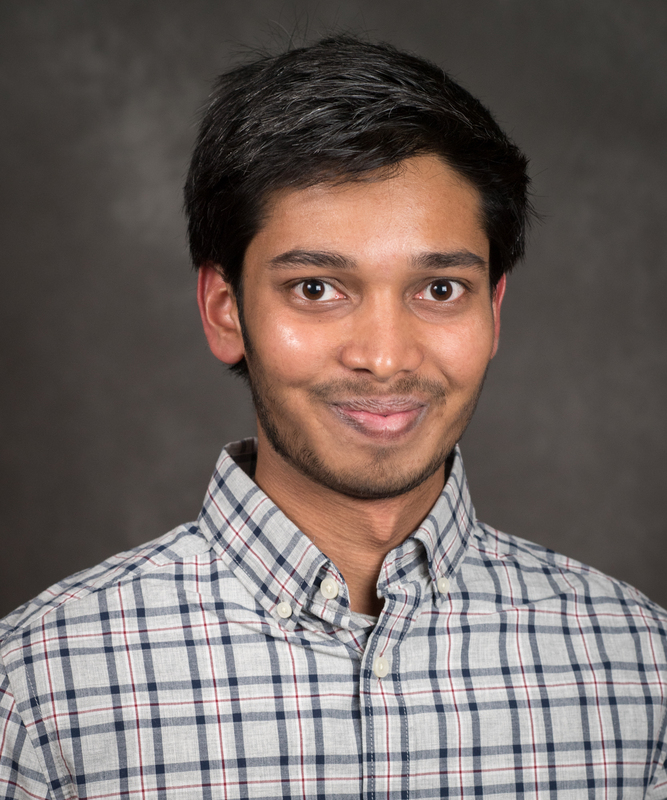 Graduate Student
Roshan Xavier Norman, is a second year student in the Biophysics Graduate Training Program. He joined the Burkard Research group in December 2017. Outside the lab, he likes to play Badminton and try his hand at cooking.
Roshan was trained in Structural Biology and Peptide Chemistry during his undergrad. He is currently trying to resolve different functional pools of Polo like kinase-1 (Plk-1) and its interactors at the centromere and different regions of the kinetochore involved in chromosome alignment and segregation. He employs proximity based labelling, expansion microscopy coupled with Stimulated Emission Depletion Microscopy (STED) and Electron microscopy to answer these questions.
Mikayla D'Cunha
Undergraduate Student
Quentin Drane
Undergraduate Student
David Gui
Undergraduate Student
Payton James
Undergraduate Student
Grace Joyce
Undergraduate Student
Saveda Majety
Undergraduate Student
Baraa Manasrah
Undergraduate Student
Sydney Nelson
Undergraduate Student
Camille Phillips
Undergraduate Student
Alka Choudhary, PhD
Associate Researcher
Alka "Joan" Choudhary, PhD, was an associate researcher and the lab manager for the Burkard Research Group for 10 years (2009-2019). Alka was the first person that Dr. Burkard hired when he moved to Wisconsin to begin his career, and she was a driving force behind the lab's growth and success. She led the discovery of klerokinesis, the interphase division of human cells. Alka is now working for the BioBank in the Wisconsin Institutes for Medical Research.
Ning Jin, MD
Research Associate, Clinical Instructor
Ning Jin, MD, worked in the Burkard Research Group during her oncology fellowship. She is now an assistant professor and clinician in the Department of Medical Oncology at The Ohio State University.
James Johnson
Graduate Student
James Johnson, PhD completed his PhD in the Burkard Research Group in June 2018 and left to pursue a postdoctoral fellowship at St. Jude Children's Research Hospital in Memphis, Tennessee.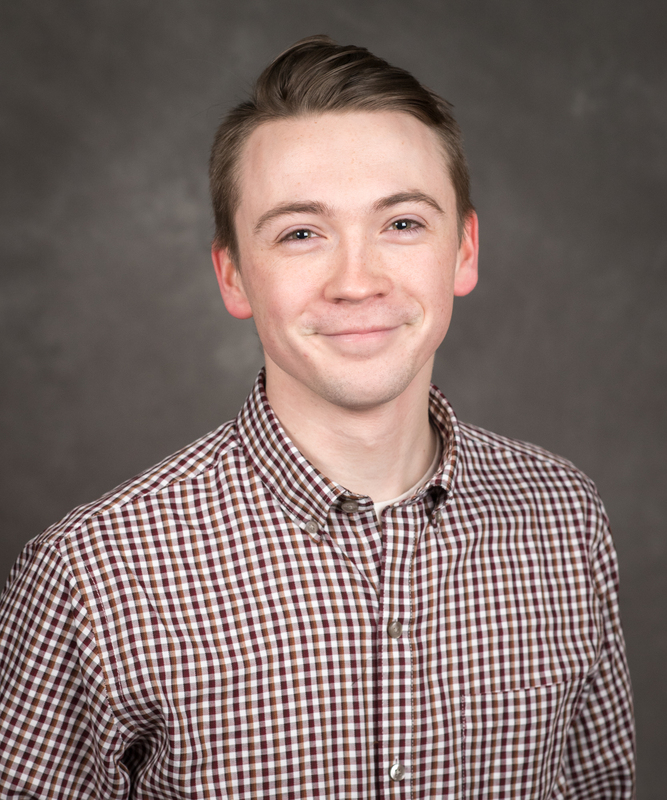 Graduate Student
Andrew Lynch, is in his second year in the Cellular and Molecular Pathology program and is currently a Predoctoral Fellow with the Genomic Sciences Training Program. Andrew joined the Burkard Research Group in December 2017. When not in lab, Andrew can be found reading, running, rock climbing, spending time with his rat terrier, Sass, and fiancée, Erin, or making obscure references to the Tolkien Mythology. He also runs bioconjugate.blog where he writes about science and graduate school, among other things.
Andrew is currently working in the genomics/bioinformatics space to answer fundamental questions about chromosomal instability (CIN) and aneuploidy. He is currently developing computational models of chromosome missegregation and using single-cell genome sequencing to quantify CIN in human cancer in addition to predicting molecular mechanisms of chromosome missegregation using populations of single-cell genomic signatures. Other projects involve untangling the role of selective pressure on CIN and elucidating the role of centriolar satellites in cancer progression.
Murtuza Rampurwala, MD, MPH
Clinical Instructor of Medicine
Murtuza Rampurwala, MD, MPH, worked in the Burkard Research Group during his oncology fellowship. He is now a clinical associate in Hematology/Oncology at the University of Chicago.
Karla Esbona, PhD
Postdoc
Karla Esbona, PhD, is now the Manager of the Translational Research Initiatives in Pathology (TRIP) Lab at UW.
Hyunjung Kim, PhD
Graduate Student
Hyunjung Kim, PhD, completed her PhD in the Burkard Research Group and a postdoc at the Memorial Slone Kettering Cancer Center in New York. She now works in external R&D/Licensing at Hanmi Pharmaceutical in Korea.
Melissa Martowicz, PhD
Scientist
Melissa Martowicz, PhD, is now a Senior Application Specialist for Gilson.
David Thompson
Senior Research Specialist
David Thompson, Senior Research Specialist, left the Burkard Research Group in November 2018 to work for Promega in Madison, WI as a Research Scientist IV.
Sarang Brahma
Graduate Student
Sarang Brahma earned his MS in the Burkard Research Group and is now an Associate Scientist in Technical Development at Biogen.
Ryan Denu, PhD
Graduate Student
Ryan Denu, PhD completed his PhD in the Burkard Research Group in 2018 and returned to medical school (although we still find him working in the lab in the evenings and on weekends).
Amber Lasek
Graduate Student
Amber Lasek, PhD, completed her PhD in the Burkard Research Group in 2016. She spent 2 years conducting postdoctoral research for Beth Weaver at UW-Madison and is now an Associate Clinical Study Manager for Exact Sciences.
Brittany Zachek Mohoney
Brittany Zachek Mohoney started in the Burkard Research Group as an undergraduate hourly employee. Upon graduation, she was promoted to a full-time position, conducting chemical screens on polyploid cells. She left the lab in 2015 to join Luminex Corp and is now finishing up her medical degree at Medical College of Wisconsin-Green Bay.
Madi Sass
Associate Research Specialist
Madi Sass, started as an undergraduate researcher in the Burkard Research group until her graduation in May of 2018 from UW-Madison. She now works full time in the lab as a research specialist and will continue until beginning medical school at the UW School of Medicine and Public Health in August of 2019. In her free time, Madi likes to bake desserts, attend Zumba classes, and spend time with her pet hedgehog, Hank, and boyfriend, Tommy.
Madi splits her time in the lab between a basic science research project and a translational research project with the Outliers Study. Madi's basic science project focuses on the role of Centrosomal Protein 170 (CEP170) as a substrate of polo-like kinase 4 (PLK4). Madi hopes to elucidate the en vivo function of the phosphorylation of CEP170 by PLK4 and examine the relationship between this phosphorylation event and centrosome amplification. Madi's role on the Outlier's study team is to contact, consent, and obtain tumor samples from long term metastatic breast cancer survivors. Madi loves working with the breast cancer survivors in this study and feels inspired by their resilience and positivity.
Hengjiali Xu
Undergraduate Student