Peiman Hematti, MD | Macrophages, Exosomes and T-Cell Function
Peiman Hematti, MD, is a physician scientist and National Institutes of Health-funded investigator with expertise in blood and marrow transplantation and cancer cell therapy. His basic, translational and clinical research aims to improve outcomes of cell therapies and develop novel cell therapies for malignant and non-malignant disorders.
The Role of Macrophages in Tissue Regeneration
Dr. Hematti's major research interest is the role of macrophages in tissue regeneration, with a special focus on the hematopoietic system. His team also investigates the role of macrophages as a major component of the tumor microenvironment, especially multiple myeloma. 
Currently, his team uses bioengineered exosomes from bone marrow mesenchymal stromal cells (MSCs) to generate regenerative macrophages ex vivo or in vivo.  In murine models, these exosome-educated macrophages or exosomes have been shown to be highly effective against acute radiation syndrome and other pathologies, such as orthopedic injuries. 
Image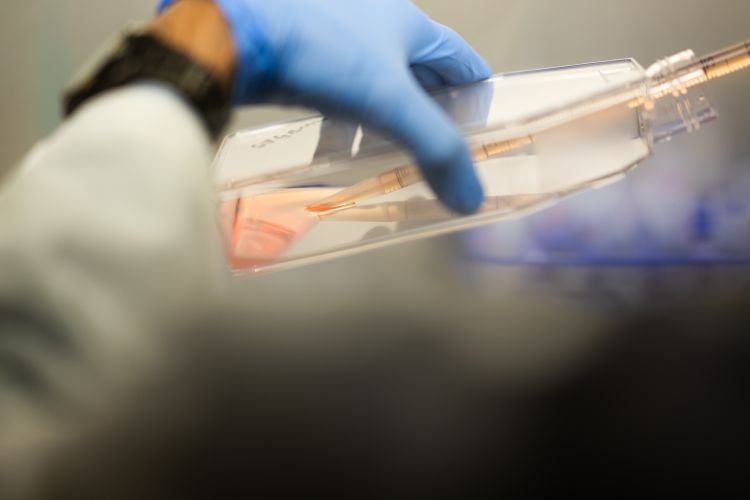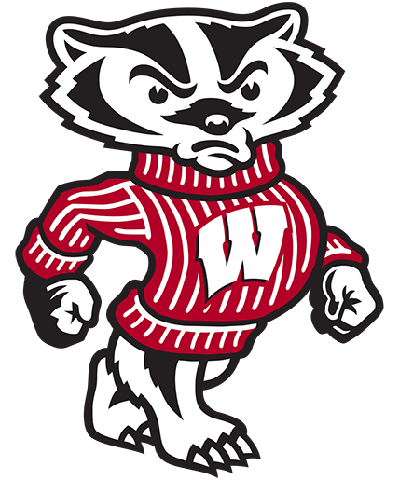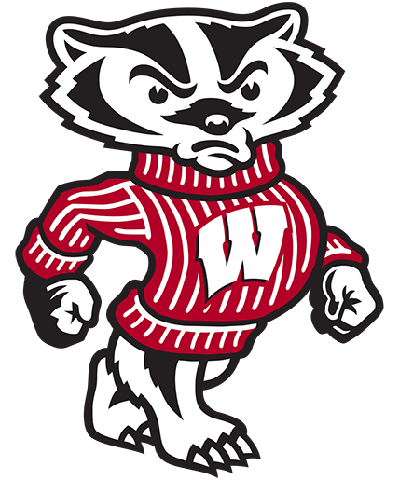 Image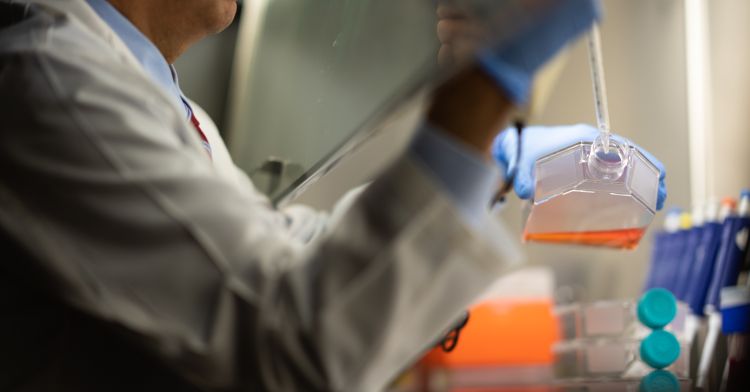 Cell Therapy for Acute Radiation Syndrome
Dr. Hematti's laboratory was the first to describe a novel type of alternatively activated macrophages that were generated by co-culturing with human mesenchymal stromal cells (MSCs). A major focus in our lab, supported by a NHLBI grant, is to develop MSC-derived exosome educated macrophages as an off-the-shelf form of cell therapy for acute radiation syndrome.
Identification, Prevention and Treatment of Graft-Versus-Host Disease
Graft-versus-host-disease (GVHD) is a major complication after allogeneic bone marrow transplantation. Our laboratory is investigating novel predictive biomarkers of GVHD in clinical samples and is also investigating the potential of bioengineered exosomes for prevention and treatment of GVHD in pre-clinical models. This work is supported by the University of Wisconsin Foundation GVHD Fund.
The Role of Macrophages in Multiple Myeloma
Our group has shown that macrophages play a very important role as a stromal component of the bone marrow microenvironment in multiple myeloma, a malignancy of plasma cells in the bone marrow. This work is supported by the University of Wisconsin Foundation Trillium Fund for Multiple Myeloma Research.