Mihaela Teodorescu, MD, MS | Sleep-Disordered Breathing in Lung Disease
Mihaela Teodorescu, MD, MS is a physician-scientist and the director of the James B. Skatrud Pulmonary/Sleep Research Laboratory at the William S. Middleton Memorial Veterans Hospital. Her research focuses on the bidirectional links between sleep-disordered breathing and chronic lung disease.
Image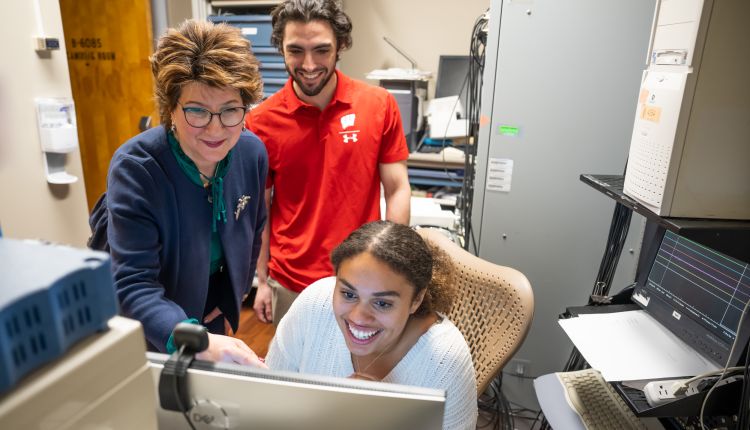 Research Overview
Dr. Teodorescu's research program is focused on the reciprocal interaction of chronic lung disease (including asthma, chronic obstructive pulmonary disease and pulmonary fibrosis) with sleep and sleep-breathing disorders, such as obstructive sleep apnea (OSA). Patients with chronic lung disease are more prone for developing OSA, which in turn exacerbates their lung disease.
This research began in clinic patients and those results have informed translational models in rodents, with the intent to understand the mechanisms underlying this interaction. Knowledge gained from these models has informed strategies, some currently being tested in patients aimed at mitigating the deleterious effects of OSA's interaction with chronic lung disease.
Dr.Teodorescu's translational research program expands on the long tradition in sleep/breathing control research established by the late Dr. James B. Skatrud and by Dr. Jerome A. Dempsey at the William S. Middleton Memorial Veterans Hospital. She has collaboratively worked on the mechanisms of sleep apnea informing novel therapeutic approaches for personalized care.
Image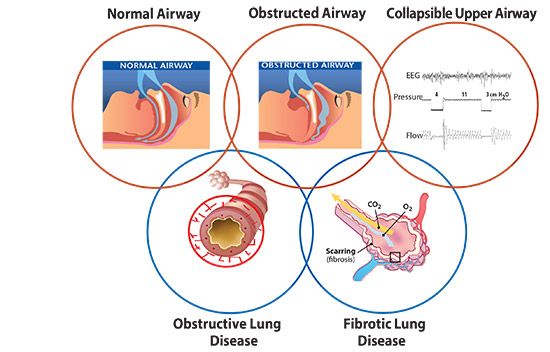 Active Projects
The Role of Obstructive Sleep Apnea in Modulating the Cardio-Pulmonary Responses to Nintedanib in Patients With Idiopathic Pulmonary Fibrosis

The aim of this study is to test effects of obstructive sleep apnea in modulating the response to nintedanib treatment on pulmonary and cardiovascular function, in patients with idiopathic pulmonary fibrosis.

Boehringer Ingelheim Pharmaceuticals, Inc., investigator-initiated study

Mechanisms of Chronic Intermittent Hypoxia-Induced Airflow Obstruction During Allergen Induced Inflammation in Rats

The aim of this study is to test physiologic, cellular and molecular mechanisms of CIH-induced airway obstruction and tissue remodeling during allergen-induced inflammation in rats.

U.S. Department of Veterans Affairs Merit Award
Image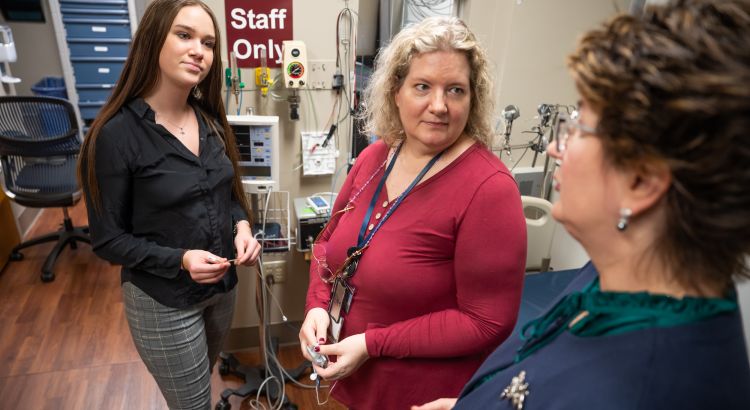 Positions Available
The laboratory is open to internal medicine residents and pulmonary fellows interested in research rotations. Residents with interest in conducting significant research in their future careers may want to consider the Physician-Scientist Training Program of the Internal Medicine Residency program.
Dr. Teodorescu has positions for motivated undergraduate and graduate students to perform biomedical research in her Medicine 699 and 990 courses, respectively. She can also serve as a mentor for Undergraduate Research Scholars or for students completing Bio 152 research. Please contact Dr. Teodorescu by e-mail (mt3@medicine.wisc.edu) expressing your interest, and attach your resume/CV.
Funding Support
Dr. Teodorescu's research has been funded by grants from the Department of Defense, Veterans Administration, and National Institutes of Health.
Make a Gift
Help support research by making a gift to the Department of Medicine's Pulmonary Research and Education Fund.