Jacqueline Kruser, MD, MS | Health Care Delivery and Decision Making
Image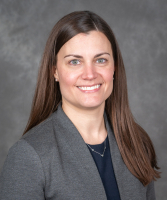 Jacqueline Kruser, MD, MS, is a pulmonologist and critical care physician whose research aims to improve healthcare delivery and decision making for patients with critical illness.
Dr. Kruser's research team uses a range of cross-disciplinary methods from health services research, engineering, and medical social sciences to improve the ICU system to better meet the needs of patients, their families, and ICU clinicians.
A Process Model of Intensive Care
Mechanical ventilation is a form of life support for patients with acute respiratory failure. Unfortunately, not all patients with respiratory failure who need mechanical ventilation survive and recover. Decision making about stopping or prolonging the use of life support in patients who are not recovering can be very burdensome for patients, their families, and clinicians. Dr. Kruser's research team is working to find new ways to help support these types of challenging decisions. 
Dr. Kruser and her collaborators have partnered with patients, family members, and members of the interprofessional medical ICU and palliative care teams to better understand how these difficult decisions are currently made. In collaboration with engineers who specialize in healthcare delivery, her research team has developed a detailed process model that illustrates the complex series of events and interactions that take place during an ICU stay that influence decisions about mechanical ventilation. The team is currently investigating the critical periods in the model where active deliberation occurs between patients, their families, and clinicians.
Image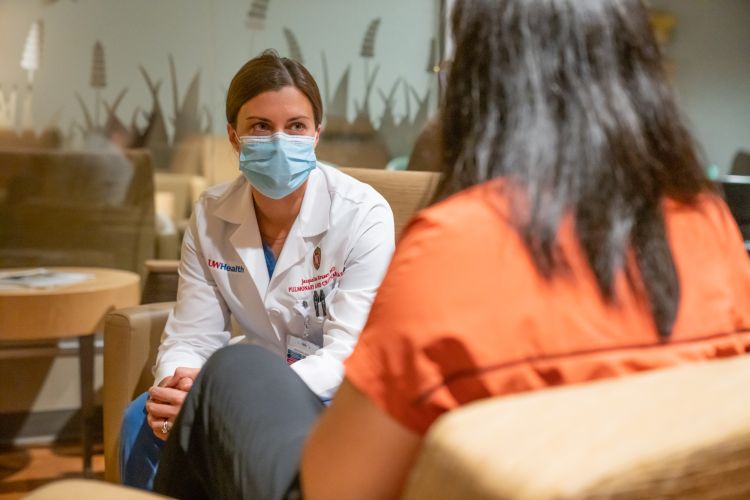 Active Projects
A Systems Approach to Align ICU Care with Patient Treatment Goals

Almost 400,000 people in the United States develop the syndrome of chronic critical illness each year, and many older adults with this condition receive high-burden, invasive medical treatments near the end-of-life. This project draws from cross-disciplinary methods in systems engineering and qualitative research to develop a new way to help patients with chronic critical illness make medical decisions that reflect their personal goals, values, and preferences.

Time-Limited Trials to Improve the Care of Mechanically Ventilated Adults

Time-limited trials in intensive care are a care-delivery strategy where clinicians, patients, and families agree to try life support for a period of time and then re-evaluate continued use based on how the patient responds to treatment. Despite increasing interest in time-limited trials, very little is known about how best to use these trials to support patients, families, and clinicians. The goal of this study is to determine the mechanisms, feasibility, and acceptability of time-limited trials of mechanical ventilation in the ICU in order to optimize their effectiveness and safeguard against unintended harms.
Publications
View Dr. Kruser's publications on NCBI My Bibliography.
Open Positions
If you are interested in joining our group, please send your CV and a brief description of your research experience and interests to Dr. Kruser at jkruser@wisc.edu.
Funding Support
Dr. Kruser's research is funded by the National Institutes of Health/National Heart, Lung and Blood Institute.