Nizar Jarjour, MD | Asthma Mechanisms and Therapy
Nizar Jarjour, MD, is a physician scientist and professor of medicine who leads an integrated translational research program focused on the mechanisms and treatment of asthma, especially severe asthma.
Collaborative Research on Airway Inflammation
Dr. Jarjour's research team works with colleagues from numerous departments, schools and institutions to investigate the mechanisms of airway inflammation in asthma, including the role of viral infections and allergic inflammation.
His team also partners with colleagues in psychology, geriatrics, radiology and cardiology to examine the systemic effects of airway inflammation in asthma on the heart and the brain. This research has the potential to prevent premature cardiovascular events and loss of cognitive function, especially among patients with more severe disease. Some of these collaborations have recently extended to international sites at part of the International Collaborative for Asthma Network (ICAN). 
Research Team
Active Projects
PrecISE, the Precision Interventions for Severe and/or Exacerbation-Prone Asthma Network

PrecISE uses a precision medicine approach to phenotype individuals with severe asthma or those experiencing frequent exacerbations, to better understand how these phenotypes impact the individual patient response to different therapies that are guided by their specific phenotype. 

Severe Asthma Research Program 

The Severe Asthma Research Program (SARP) is a longitudinal cohort study to characterize individuals with severe asthma and how their disease manifestation may evolve over time. 
Image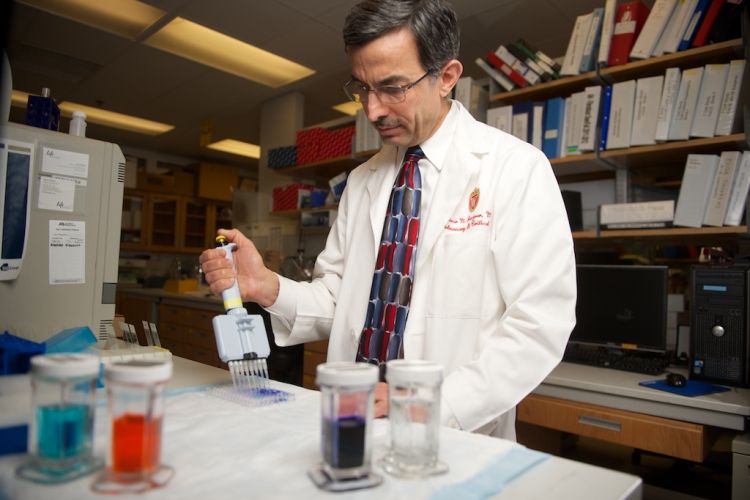 Funding Support
Dr. Jarjour's research is funded by the National Institutes of Health/National Heart, Lung and Blood Institute.