Hilary Faust, MD, MTR | Biomarkers of Injury Mechanisms in Critically Ill Patients
Image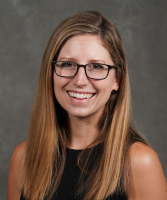 Hilary Faust, MD, MTR, is a critical care physician who conducts research on acute organ dysfunction syndromes in critically ill patients to discover biomarkers of injury mechanisms and biological subphenotypes. She is also the principal investigator for the University of Wisconsin Sepsis Biobank.
Identifying Subphenotypes of Acute Illnesses to Facilitate Precision Medicine
Dr. Faust's specific research interests include the role of damage-associated molecular patterns, such as cell-free nucleic acids in precipitating endothelial dysfunction, and how this mechanism contributes to the pathophysiology of lung and kidney injury.
Her long-term goal is to identify mechanistically-based subphenotypes of acute respiratory distress syndrome (ARDS) and acute kidney injury (AKI) that may facilitate development of targeted treatments and precision medicine approaches to critically ill patients.
Dr. Faust uses biomarker data and genomics and collaborates with the Circulating Biomarker Core and the Beebe lab to use-cutting edge human cellular translational lung injury models, including "liquid biopsy" of endothelial cells and "lung on a chip" microfluidic models.
Image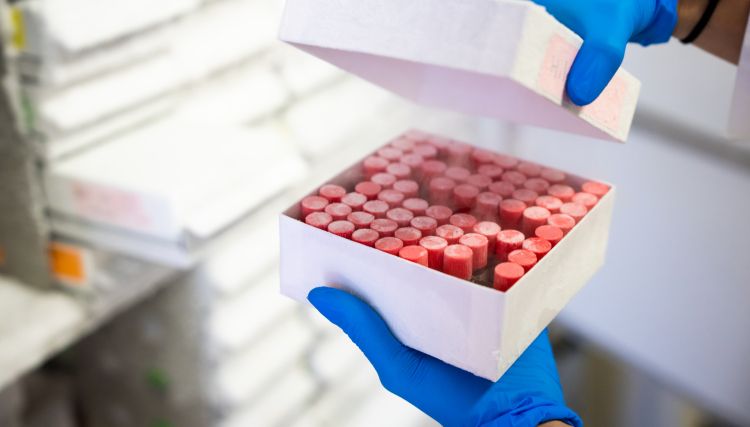 Research Team
Ian Wolf, SMPH student collaborator
Active Projects
UW Sepsis Biobank

Dr. Faust collects plasma from critically ill sepsis patients for current and future research to better understand organ failure syndromes in this population.

Role of Mitochondrial DNA in ARDS and Acute Kidney Injury

Using the UW Sepsis Biobank, and other biorepositories of critically ill patients, Dr. Faust investigates how mtDNA causes inflammation and endothelial activation to precipitate lung and kidney injury. This work is funded by the University of Wisconsin Institute for Clinical and Translational Research KL2 Scholars Program.

ICU Clinical Trials Research

Dr. Faust has ongoing research on the use of extracorporeal membrane oxygenation (ECMO) for critically ill patients. She is also a member of the ICU clinical trials studies group.
Image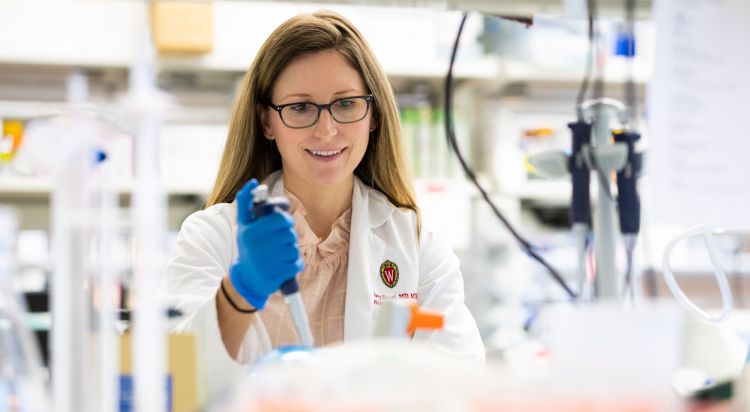 Publications
View Dr. Faust's Publications on NCBI My Bibliography.
Positions Available
Undergraduates, graduate students and technicians interested in laboratory research in Dr. Faust's lab are encouraged to apply by sending a CV and a brief description of your research experience and interests to hfaust@medicine.wisc.edu.
Funding Support
Dr. Faust is funded by the NIH as a KL2 Scholar through the Institute for Clinical and Translational Research (ICTR). She has also been awarded an ICTR Critical Experiment Pilot grant (2022).
Make a Gift
Help support our research by making a gift to the Department of Medicine's Pulmonary Research and Education Fund.