Research Day is held each year on the second Friday of June.
It highlights the full scope of innovative research in the Department of Medicine and facilitates collaborative interactions within our educational, research and clinical community. 
Registration
Registration has passed for 2022. Check back soon to register for the 2023 Research Day.
Speakers
Check back soon to see speakers for the 2023 Research Day.
Writing Abstracts
For the DOM's Research Day, please write your research abstract using Arial font no smaller than 11 points.
General format for research abstracts:
Introduction: 2-3 sentences on the clinical relevance of the project
Methods: 2-4 sentences on the methods employed in the research project
Results: 4-6 sentences on what was found in the project
Discussion: 2-3 sentences on how these results relate to the topic in the introduction.
You may add images and figures.
Helpful links:
Designing & Printing Posters
For this year's DOM Research Day, it will be required that all posters are 48" wide x 36" tall with a 1" border or 48" square with a 1" border to align with NIH-recommended dimensions. Your abstract doesn't need to be included on the poster but can be if you desire.
The DOM Communications team has created a department-branded template for research posters. It uses consistent colors, logos and layouts in line with campus and department brand standards.
Printing resources:
Additional helpful links:
Research Day 2022
Image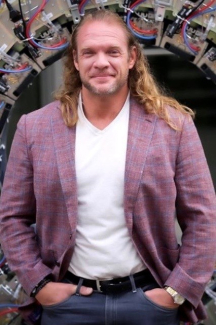 Grand Rounds Speaker
"AT(N) Biomarkers Among Diverse Populations: Re-Thinking Alzheimer's Disease."
Sid O'Bryant, PhD
Executive Director, Institute for Translational Research, University of North Texas Health Science Center
As the population of those aged 65 and over continues to grow, so does the diversity of the U.S. population. In fact, by 2060 approximately 27.5% of the population will be Hispanic, 15% will be African American, and 44.3% will be non-Hispanic white.
Dr. Sid O'Bryant is the principal investigator of the Health & Aging Brain Study – Health Disparities (HABS-HD), which is the most comprehensive study of Alzheimer's disease among the three largest racial/ethnic groups in the U.S. ever conducted – African Americans, Mexican Americans, non-Hispanic whites.
The goal of the HABS-HD program is to understand the life course factors, including biological, sociocultural, environmental, and behavioral, that impact risk for Alzheimer's disease in late life. This work will ultimately lead to population-specific precision medicine approaches to treating and preventing Alzheimer's disease (i.e., "treating your Alzheimer's disease").
In addition to being a global leader in Mexican American cognitive aging, Dr. O'Bryant is a global expert in precision medicine approaches to novel diagnostic and therapeutic strategies for Alzheimer's disease, Parkinson's disease, Dementia with Lewy Bodies and Alzheimer's disease among adults with Down Syndrome.  
Keynote Speaker
Image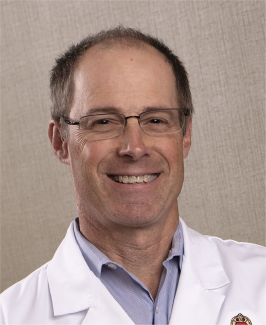 "Stem Cell-derived Islets: A Potential Beta Cell Replacement Therapy for All?"
Jon S. Odorico, MD, FACS, FAST
Dr. Odorico is Director of the Pancreas and Islet Cell Transplantation Programs and Professor in the Department of Surgery, Division of Organ Transplantation at the University of Wisconsin-Madison School of Medicine and Public Health.
He received his Chemistry BS from Duke University and M.D. from New York University. He completed General Surgery training as well as a post-doctoral research fellowship, at the University of Pennsylvania and an Organ Transplant Fellowship at the University of Wisconsin.
The University of Wisconsin Pancreas Transplant Program consistently ranks among the highest volume programs in the world and has developed many field-leading innovations. 
Dr. Odorico has an active, extramurally funded research laboratory that focuses on beta cell differentiation from pluripotent stem cells. He previously served as President of IPITA and Chair of the UNOS Pancreas Committee. He is also the scientific co-founder of Regenerative Medical Solutions, Inc.