Jump to a section: 
Who Do I Contact?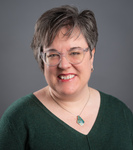 Andrea Schmick, Communications Director. Contact Andrea for submissions to Vital Signs (Department of Medicine news) and other departmental communication needs, such as items related to the office of the Chair, Department of Medicine social media presence, ways to communicate to an academic medicine audience, and analyzing effectiveness of communication efforts. Andrea is also a liaison between the Department of Medicine and communications staff in other campus units, including UW Health, the School of Medicine and Public Health, counterparts in other SMPH departments, and University Communications. For information about patient-directed marketing and communication projects, see UW Health below.
Email Andrea | Phone: (608) 263-5649
Submit a request: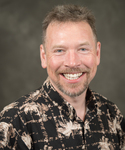 Craig Jewell, Web Developer. Contact Craig for questions regarding the Department of Medicine web site, www.medicine.wisc.edu.
Email Craig | Phone: (608) 265-4853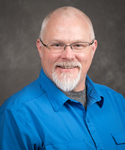 R. Clint Thayer, Photographer and Videographer. Contact Clint to inquire about/schedule photo and video services for an academic medicine audience.
Email Clint | Schedule an appointment | Phone: (608) 772-0048
UW Health Marketing and Communications is a separate entity from the UW-Madison Department of Medicine communications team. UW Health Marketing and Communications is responsible for communicating with patient and consumer audiences about UW Health's programs and services. If the end user or audience is a patient or prospective patient, you must work with UW Health. Contact your service line's Marketing Strategist.
As of September 2019, UW Health marketing strategists working with service lines associated with the Department of Medicine are:
Kelly Bird: The Center for Wellness at The American Center
Kari Brotzman: Alzheimer's Institute, Behavioral Health, Geriatrics, Internal Medicine, Primary Care
Renae Buchheim: Cardiovascular Medicine, Cardiovascular Research Center, Heart and Vascular Care, Preventive Cardiology
JJ Prieve: Allergy/Asthma, Diabetes and Endocrinology, Digestive Health Services and Center, Gastroenterology and Hepatology, HIV/AIDS Comprehensive Care Clinic, Osteoporosis, Pulmonology
Lori Strelow: Breast care, Breast Center, Hematology, Medical Oncology, Oncology, Nephrology, Kidney Clinic, Wisconsin Dialysis 
UW Health Marketing and Communications is open from 8 am-5 pm, Monday through Friday. If you have an urgent need, page the offices by calling (608) 262-2122 and entering pager number 7594. A UW Health Marketing and Communications staff member is available 24 hours a day, seven days a week.
The following web sites and newsletters are produced by the UW Health Marketing and Communications Department and/or UW Health Web Center. The Department of Medicine does not maintain content on these sites. Please contact UW Health directly to request changes.
Responding to Media Inquiries
Contact media relations before responding to direct requests from journalists. You can reach UW Health Media Relations by calling (608) 262-6343 or (608) 262-2122 after office hours, or by emailing news@uwhealth.org and copying Andrea Schmick. For more information, see the UW Health media guide on the U-Connect intranet. Media relations professionals are ready to assist you.
Templates: PowerPoint and Letterhead
Logos
Logos for UW-Madison campus units (departments, divisions, and centers, institutes, etc.) are maintained by University Communications and were last updated in January, 2017. The links below direct you to Box folders from which you can download logo files using your UW NetID to sign in. Use .png files for most digital purposes (Powerpoint, web, email, etc.) For high-resolution print purposes , use .eps files (requires Adobe Creative Suite). Most users will need .png file format. Please adhere to guidelines for logo use in print and web design are available from University Communications.
Please do not: alter the primary institutional or secondary departmental logos in any way, adjust the color or substitute type fonts in the logos, reconfigure or combine them with elements of other logos, include them within narrative text to replace words, or attempt to re-create them in any way. 
Please do include the Department of Medicine logo on any presentations for studies that received funding or support from the department, such as pilot grants for research or medical education.
You may need to log into your UW Box account with your NetID prior to clicking on the links below to download files.
Logos for other campus units may be found here.
Social Media
The Department of Medicine maintains presence on Facebook, LinkedIn, Twitter, and YouTube. To submit content requests, email Andrea Schmick. To request a social media campaign/project on behalf of your division or program, fill out this form to request review of the concept by the Chair's office. If approved, you will be asked to submit 30 day's worth of example content and complete training in social media best practices. Unauthorized social media accounts established in the name of department subunits or programs are subject to closure.
Department of Medicine social media accounts:
Style Guides