What is the Coach Program?
The COACH program stands for:
Clarifying learning Outcomes and providing Actionable feedback with Coaching to Help learners succeed
It provides a method for faculty to guide a learner's development by focusing feedback on specific actions and behaviors, next steps for growth and clearly defined outcomes. This will help "coach" a learner through a permanent change in behavior.
Steps to Effective Feedback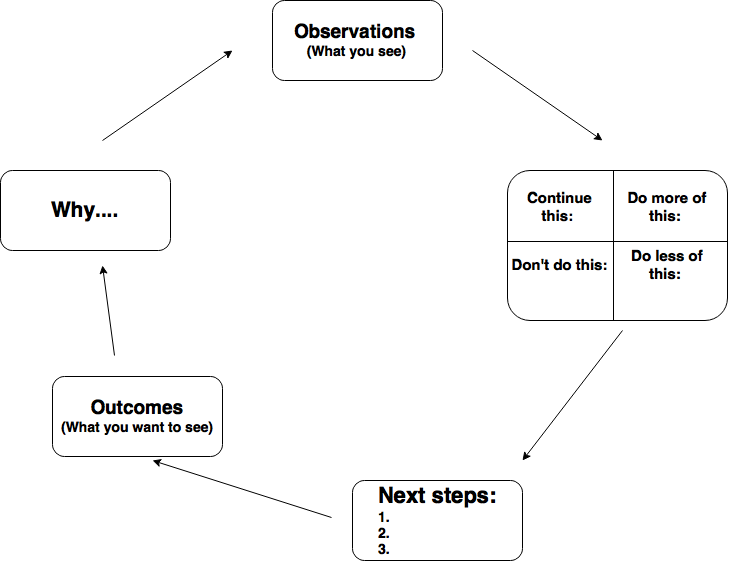 Observe behaviors and divide into positive feedback and areas for growth
Use the Four box model to provide this feedback:

| | | |
| --- | --- | --- |
| + | Continue this | Do more of this |
| - | Do this differently | Do less of this |


Your "this" should be very specific:
Focus on demonstrated actions and behaviors rather than on the person
Focus on descriptions instead of judgment
Provide next steps as specific directions and tasks for growth, instead of generalities
Identify the specific outcomes you would like to see as a result of the tasks
Tell the learner why this is important
The following overview video primarily discusses use of COACH Program methodology for medical students; however, the same strategies are appropriate for other learners, including postgraduate medical trainees.