The Geriatrics Clinical Literature Review Committee reviews recent research publications in relation to geriatric clinical care, as well as links research findings for current care programs and educational endeavors. The Committee then shares innovative clinical care updates to our providers and clinical staff.  The selected articles go through two levels of review and are summarized into concise paragraphs with take away points to allow our readers to grasp the full scope of the research and conclusions from the study.  This committee furthers the collaborations across our Division - education, clinical care, and research - linking our research teams with our clinical teams, providing benefits that will positively impact educational initiatives and clinical care innovations.
Image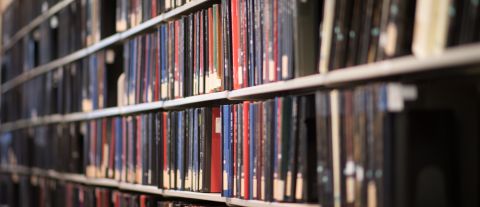 Recent Article Reviews
Clinical Characteristics of Hospitalized Individuals Dying with COVID-19 by Age Group in Italy
ARTICLE SUMMARY: This study compared the clinical characteristics and course of COVID-19-related deaths in adults over the age of 65 to adults under the age of 65. The study sample was extracted from COVID-19 related deaths occurring in hospitals as reported to the Italian National Institute of Health. Investigators collected data from medical charts for 3,032 cases: 368 cases in people less than 65 years of age, and 2,664 cases of individuals aged 65 and older. Pre-existing co-morbidities, number of co-morbidities, some COVID-19 related symptoms, and time course of the disease were compared between the two age groups. Investigators found that older adults (aged 65 and older) comprised approximately 88% of the deaths in the sample and had more pre-existing co-morbidities than the younger group. These results support other studies associating chronic illnesses with mortality; but adults without co-morbidities can develop serious complications and death. The most prevalent co-morbidities were diabetes and cardiovascular diseases independent of age. However, cardiovascular diseases, dementia, COPD and chronic renal failure were more common in older adults while obesity, chronic liver disease and HIV were more prevalent in the younger group. Younger adults were also more likely to develop non-respiratory complications; receive pharmacotherapeutics; and have a longer lapse of time from symptom onset to COVID testing, hospitalization and death than the older group. Investigators are unable to conclude which factors or comorbidities are associated with increased mortality due to the exclusion of patients who survived and those who died outside the hospital setting. The authors highlight that in Italy, fatalities were defined as any death occurring in people with COVID-19 regardless of comorbidities; and therefore, the case fatality rate may be higher than other countries. Age was not discussed as an independent risk factor, and investigators report that higher rates of pharmacological treatment in younger adults reflect more intensive treatment of patients with fewer comorbidities and longer life expectancy. Investigators did not discuss whether less aggressive treatment was due to rationing of medications, frailty of older adults, or whether it was a factor in the greater proportion of deaths occurring in older adults.
THE TAKEWAY: Similar to other studies exploring factors associated with COVID-19 mortality, this study cannot on its own cannot confirm which comorbidities increase mortality risk. Adults under the age of 65 tend to have a longer time from symptom onset to diagnosis and hospitalization; delay of hospitalization or treatment could impact the patient's outcome. Additional risk factors to consider in adults under 65 are a higher prevalence of obesity and non-respiratory COVID-19 complications.
Citation: Luigi Palmieri, PhD, Nicola Vanacore, MD, Chiara Donfrancesco, PhD, Cinzia Lo Noce, MSc, Marco Canevelli, MD, Ornella Punzo, MD, Valeria Raparelli, MD, Patrizio Pezzotti, PhD, Flavia Riccardo, MD, Antonio Bella, PhD, Massimo Fabiani, PhD, Fortunato Paolo D'Ancona, MD, Luana Vaianella, MD, Dorina Tiple, MD, Elisa Colaizzo, MD, Katie Palmer, PhD, Giovanni Rezza, MD, Andrea Piccioli, MD, Silvio Brusaferro, MD, Graziano Onder, MD, PhD, Italian National Institute of Health COVID-19 Mortality Group, Clinical Characteristics of Hospitalized Individuals Dying With COVID-19 by Age Group in Italy, The Journals of Gerontology: Series A, , glaa146, https://doi.org/10.1093/gerona/glaa146
Reviewed By: Eileen Partridge, DNP, RN; Nathaniel Chin, MD
Neurological manifestations of COVID-19, SARS and MERS
Date Published: June 19, 2020
ARTICLE SUMMARY: As knowledge of the clinical manifestations of SARS-CoV-2 (COVID-19) emerges, the authors of this non-systematic review summarized the neurological symptoms that have been reported and summarize known neurological signs and sequelae from prior coronavirus outbreaks of Severe Acute Respiratory Syndrome Coronavirus (SARS) and the Middle East Respiratory Syndrome Coronavirus (MERS). It is thought that COVID-19 may use ACE2-R receptors to directly infiltrate neurons, glial, endothelial & smooth muscle cells, and like SARS, may reach the central nervous system via systemic circulation or the cribriform plate of the ethmoid bone. Neurological signs reported in COVID-19 cases include dizziness, nausea, vomiting and headache early in the disease. Sudden hyposmia and hypogeusia have been reported more widely than in SARS. Other neurological complications reported with COVID-19 include Guillain Barré, usually seen early in infection; and cerebrovascular diseases, which are associated with higher mortality. The methods for this review were unclear. The description of the review process omitted the number of reviewers, processes and criteria for article selection and exclusion, and number of articles included. The authors' review appears to be based on case reports, without statistical analyses. Tables illustrate the reported neurological manifestations associated with SARS and MERS, but not for COVID-19, making it difficult to review specific characteristics of the cases cited as evidence. Information on prevalence and contributing factors, as well as commentary on the effects of treatment on neurological symptoms was not provided.
THE TAKEWAY: Given the complications seen in prior coronavirus outbreaks and emerging with COVID-19, clinicians should heed the authors' call for monitoring of neurological symptoms in patients with COVID-19, and the use a multi-disciplinary approach including consultations for the diagnosis and treatment of neurological complications.
Citation: Verstrepen, K., Baisier, L.,  & De Cauwer, H. (2020 June 19). Neurological manifestations of COVID-19, SARS and MERS. Acta Neurologica Belgica. https://doi.org/10.1007/s13760-020-01412-4
Reviewed By: Eileen Partridge, DNP, RN; Nathaniel Chin, MD
Risk factors for predicting mortality in elderly patients with COVID-19: A review of clinical data in China
Date Published: April 27, 2020
ARTICLE SUMMARY: This study aimed to find mortality risk factors among patients over the age of 60 with COVID-19. The author used publicly available data from Chinese government and media sources to compare the following factors between deceased and surviving patients: age, travel history to Hubei, time from symptom onset to admission, time from admission to discharge or death, and symptoms on admission. The author also collected available data on comorbidities of deceased patients. After reviewing 154 cases from 26 provinces in China, the author found age to be a mortality risk factor, with increasing odds ratio of death as age increased. The author also found that deceased patients were less likely to present with fever at admission; and more likely to present with dyspnea, chest pain or muscle ache than the surviving control group. The surviving group had significantly longer times from admission to discharge compared to the deceased group's time from admission to death. The author gathered data on comorbidities reported in the deceased group's cases, but not the surviving group; findings indicated that the prevalence of diabetes and coronary heart disease in the deceased group were higher than the general Chinese population. Issues with the author's methods include using only publicly available data from a variety of sources including news media sources, which may impact the completeness or consistency of data gathered; the term "pneumonia" was utilized in the author's Google searches, which may have resulted in exclusion of cases in which the source of data did not explicitly state the term pneumonia; the study examined only baseline characteristics and not clinical events that may have occurred during the course of disease and treatment; the criteria for the study excluded patients with COVID-19 that survived without hospitalization; and finally, the authors did not compare the comorbidities present in the surviving group to the deceased group.
THE TAKEWAY: The author's findings in this study are suggestive that age is an independent risk factor for mortality, and that fever may not be a significant risk factor in the geriatric population (60 years old and older). Muscle aches were more prevalent among deceased patients and may be clinically significant. Based on this study alone, clinicians cannot determine which co-morbidities or symptoms on admission increase the mortality risk for an older adult with COVID 19.
Citation: Leung, C. (2020 April 27). Risk factors for predicting mortality in elderly patients with COVID-19: A review of clinical data in China. Mechanisms of Ageing and Development. https://doi.org/10.1016/j.mad.2020.111255
Reviewed by: Eileen Partridge, DNP, RN; Nathaniel Chin, MD