Image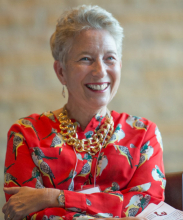 Health Equity in Biomedical Research
The Dr. Farrar-Edwards lab strives to promote health equity through greater inclusion of individuals from underrepresented groups in biomedical research. Her research  focuses primarily on recruitment and retention for studies on stroke and Alzheimer's disease.  Her lab emphasizes engagement of individuals and the importance of biospecimen donation, critical to studying and understanding Alzheimer's disease in underrepresented groups. This research is guided by the belief that health equity can only be achieved when all communities feel safe and respected in the research process.
Active Research Projects:
Dr. Edwards' current NIA funded research includes studies of e-consent as well as collaboration with other Alzheimer's Disease Research Centers on loss of participants and their study partners over time.